7th Annual Heroes Dinner To Be Held In Chattanooga
Image Credit: Honoring the Sacrifice Foundation
Published June 21, 2021
The Tennessee Conservative Staff –
On July 16, the Honoring the Sacrifice Foundation will be hosting the 7th annual Heroes Dinner in Chattanooga, at the Convention Center downtown. The event also falls on the sixth anniversary of the terrorist attack that happened in Chattanooga in 2015. The Heroes Dinner is an event used to raise money for the foundation to assist injured veterans. 

Honoring the Sacrifice was founded in 2013 by retired United States Army Sgt. Andrew Smith, and his wife Tori. Smith lost both his legs in Afghanistan in an IED explosion. When he returned home to Chattanooga, he and his wife wanted to help service members just like him, so they created Honoring the Sacrifice. The annual Heroes Dinner raises money for the foundation, and allows participants a way to support the men and women who serve.
The mission of the foundation, as stated on their website, is to "provide the needed resources: financial and material, to severely injured men and women and their immediate families, whose injuries were incurred while serving our country."
*** Click Here to Support Conservative Journalism in Tennessee. We can't can't cover local Chattanooga stories like this without your support!***
Marcus Luttrell, a former Navy Seal, will be the guest speaker for this year's Heroes Dinner. He told his story about leading Seal Team Six in the book Lone Survivor with Patrick Robinson, which later became a movie. Luttrell was the only survivor after an attack shot down the Seal Team's Chinook helicopter. He crawled several miles to keep from being captured and rescued six days later.
The Board of Directors consists entirely of volunteers. Due to the Covid-19 pandemic, the 2020 dinner had to be cancelled, but Smith said the foundation still worked to help wounded veterans in need.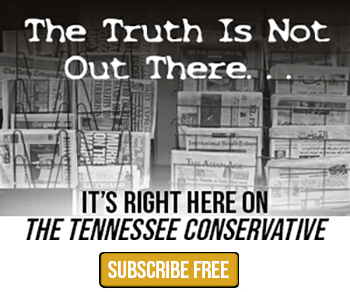 "Last year even though we had to cancel, both our dinner and our golf tournament, we were able to provide over sixty thousand dollars in assistance to veterans and their families," Smith told News Channel 9 during an interview. "One former Navy EOD Tech who is catastrophically injured, paralyzed. We helped his family with three month's rent while their new house is being finished up and built, that's handicap accessible."
The proceeds received from the dinner will go straight to help veterans and their families.
"There are still tickets, tables, and sponsorships available for this dinner," New Channel 9 reporter Josh Roe said.
Tickets, both individual and for entire tables, are available on the Honoring the Sacrifice website. There is also an option to donate to the cause, even without attending the event. Those purchasing tables have the option to honor a veteran through their table sponsorship. The name will then be added to the event program.
Catherine Smith, a representative for the foundation, said, "The sacrifices made by our wounded veterans and their families will last their entire lifetime. Participating in this event provides a tangible way to say thank you."
Honoring the Sacrifice will also be bringing back their golf tournament in 2021, to be held at Black Creek in October. The foundation also has a tentative golf cart raffle set up, but there have been no set details released about it yet.