A Beautiful Friday With Chances of Showers/Thunderstorms Starting Saturday Night
Weather Images created by WeatherWX.com
Published June 4, 2021
By Meteorologist Mark Baldwin –
What a beautiful way to end the week! After some morning fog takes its time moving out, especially for East Tennessee, we'll see lots of sunshine and highs in the low to mid 80s across the state. Get outside if you can!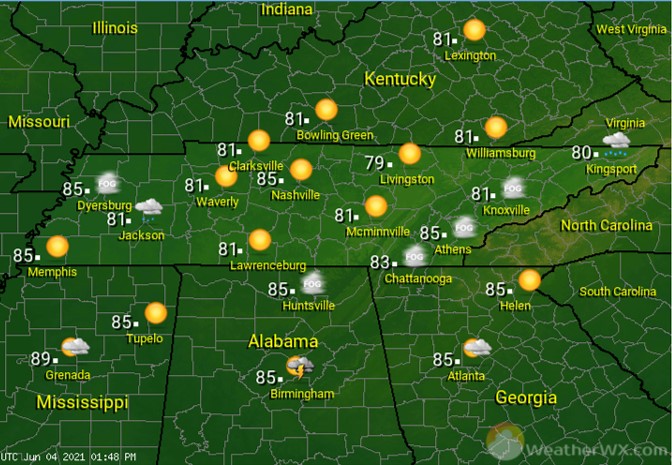 With mild temperatures, clear skies, and calm winds, conditions will be favorable for patchy fog across the state again tonight. Be careful if you're out and about, as some of that fog may become quite dense.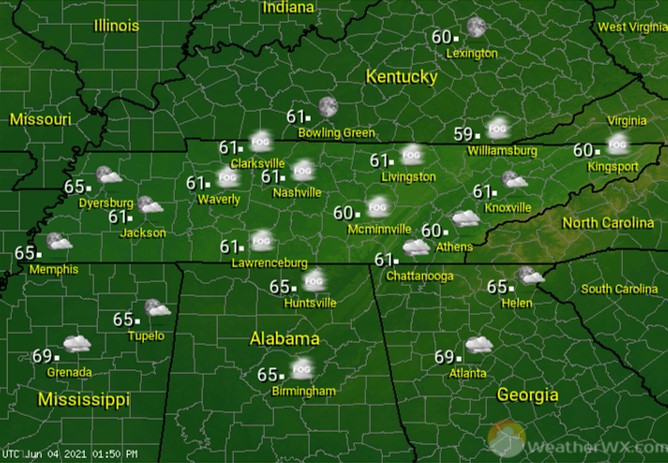 After the morning fog burns off, the sun will shine bright! A few passing clouds in the afternoon may lead to a summer-like, isolated afternoon/evening shower or thundershower for those of you closest to the southern border of our state.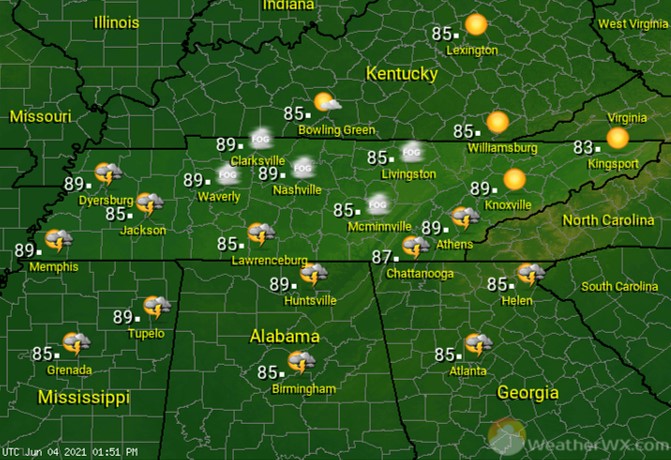 Sunday is looking partly to mostly sunny, with just a chance for showers or thunderstorms, especially in the afternoon. If you have outdoor plans, just keep an eye to the sky.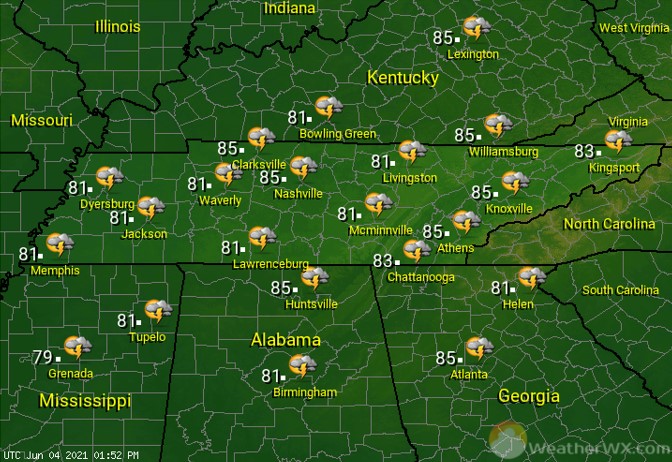 Visit Meteorologist Mark Baldwin on Twitter, Facebook and at meteorologistmark.com.