A Beautiful June Day In Tennessee!
Weather Images created by WeatherWX.com
Published June 23, 2021
By Meteorologist Mark Baldwin –
It's an absolutely beautiful June day in Tennessee! Look for mostly sunny skies, low humidity, and high temps in the low to mid 80s. Be sure and get outside if you can!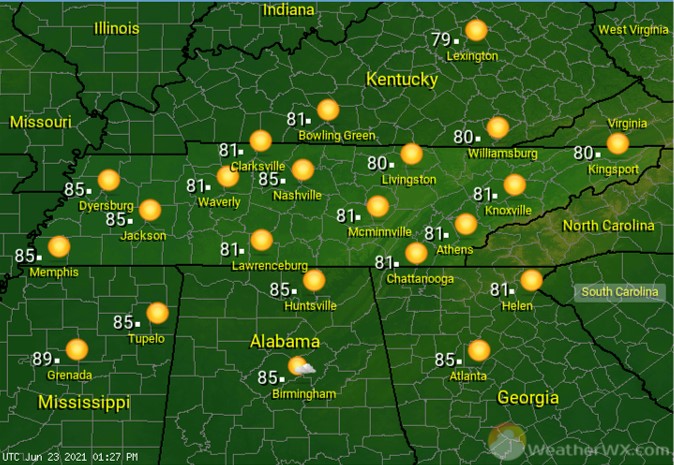 It's the perfect night to step outside and admire that nearly-Full Moon and those starry skies! Look for pleasant overnight lows around 60 degrees for most of us.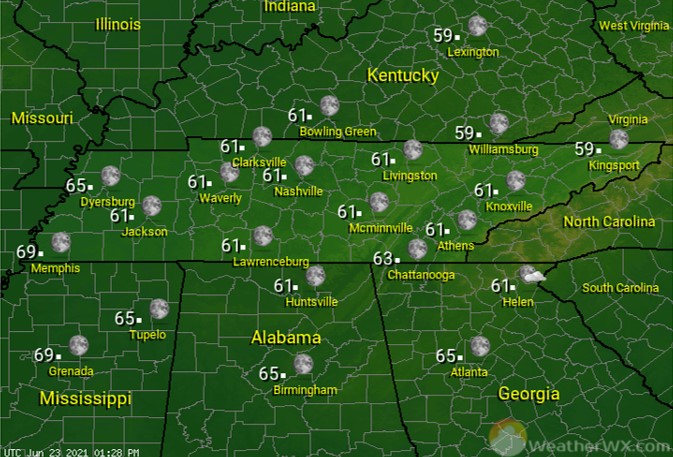 Winds switch back around from the south on Thursday. Those light southerly breezes will bring warmer temperatures and higher humidity levels. That extra warmth and humidity will bring a few passing clouds for most, while you folks in West Tennessee may even see an isolated afternoon shower or storm.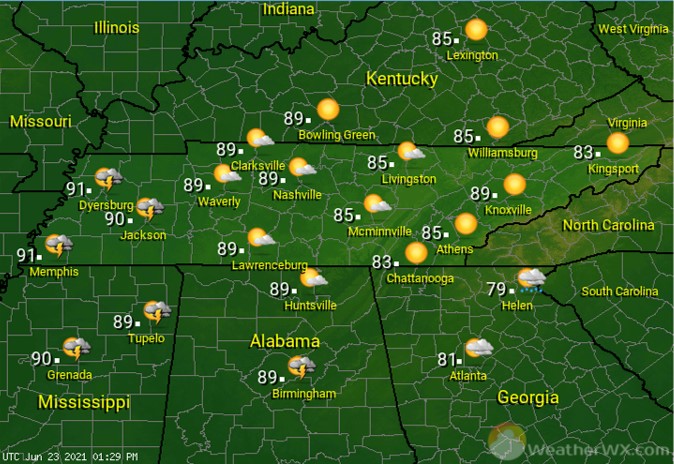 Visit Meteorologist Mark Baldwin on Twitter, Facebook and at meteorologistmark.com.