A Break From Rain & Sun-Filled Skies For TN!
Weather Images created by WeatherWX.com
By Meteorologist Mark Baldwin –
After some morning fog, our Monday skies will open up to full sunshine. Look for afternoon highs around 80 degrees across much of the state, with mid 80s expected across West Tennessee.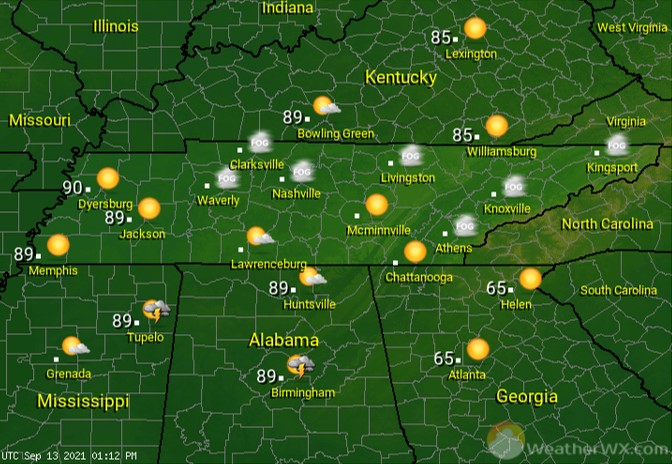 Mostly clear skies will allow temps to fall to around 60 degrees statewide.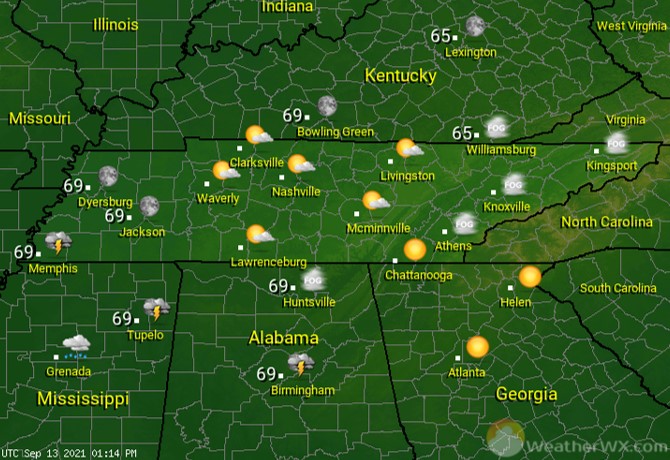 More sunshine awaits us on Tuesday! Look for afternoon highs in the mid to upper 80s across West and Middle Tennessee, while high temps stay around 80 degrees for the Cumberland Plateau and East Tennessee. 
Visit Meteorologist Mark Baldwin on Twitter, Facebook and at meteorologistmark.com.