About 300 Afghan Refugees Expected To Arrive In Nashville
Photo Credit: Catholic Charities USA / Facebook
The American Muslim Advisory Council confirmed that roughly 300 Afghan refugees will be coming to the Nashville area in light of the recent removal of U.S. military troops from Afghanistan.

The announcement was made on Monday by Catholic Charities, who will be hosting about 150 of them, and the Nashville International Center for Empowerment, who is responsible for around 140 more.
Faith communities in Middle Tennessee are working to come up with a plan for supporting them as they arrive.
Catholic Charities started a fundraiser for them, saying, "We stand in solidarity with our Afghani brothers and sisters, and we stand ready to welcome and serve those who are, in desperation, fleeing their home country."
Diocese of Nashville director Rick Musacchio says resettlement departments will ensure that basic necessities are provided for the refugees and then will eventually work to find them employment.
"It's clear as we see them in news coverage and see what's going on, we know that they have significant needs," Musacchio said.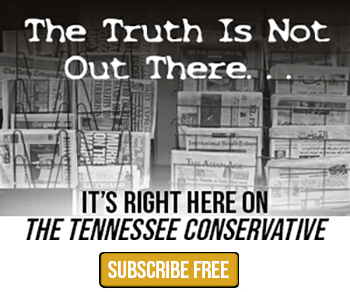 Sabina Mohyuddin, executive director of the AMAC, says that refugees are expected to begin arriving later this week. They will not all arrive together but will resettle over the course of about six months.
"Refugee resettlement has been notified that four refugees will be coming soon but we don't know when. Sometime in the next week," stated Musacchio.
He continued, "Typically the local resettlement agency works with staff and local volunteers to set up affordable housing for people coming in. We have a long history of where refugees are self-sustaining and living their lives within six months of arrival in Nashville."
***Click HERE to support Conservative Journalism in Tennessee. We can't cover stories like this without your support!***
Moyhuddin says that organizations such AMAC will provide services to help transition through the culture shock.
"Learning how things work in the U.S., there's a lot of differences for the refugees coming in. Someone who maybe speaks the language or someone with a similar background, ethnic or religious background, can be very helpful or comforting."
Approximately 23,000 refugees have arrived in the United States and are currently being housed on military bases.
Nashville Mayor John Cooper tweeted on Tuesday that "America is a nation of immigrants, and Nashville will always be a welcoming city."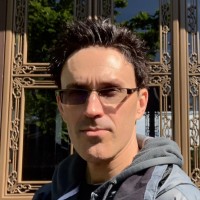 About the Author: Jason Vaughn, Media Coordinator for The Tennessee Conservative  ~ Jason previously worked for a legacy publishing company based in Crossville, TN in a variety of roles through his career.  Most recently, he served as Deputy Directory for their flagship publication. Prior, he was a freelance journalist writing articles that appeared in the Herald Citizen, the Crossville Chronicle and The Oracle among others.  He graduated from Tennessee Technological University with a Bachelor's in English-Journalism, with minors in Broadcast Journalism and History.  Contact Jason at news@TennesseeConservativeNews.com