Abundant Sunshine In Store For Our TN Weekend!
Weather Images created by WeatherWX.com
By Meteorologist Mark Baldwin –
Morning fog will give way to partly to mostly sunny skies across much of Tennessee for our Friday. A few of those clouds may drop a shower or sprinkle across northern Middle Tennessee and the Cumberland Plateau today. A couple of storms can't be ruled out for East Tennessee. With more sunshine, areas of West Tennessee will warm into the mid 80s. The rest of the state can look for highs in the mid to upper 70s.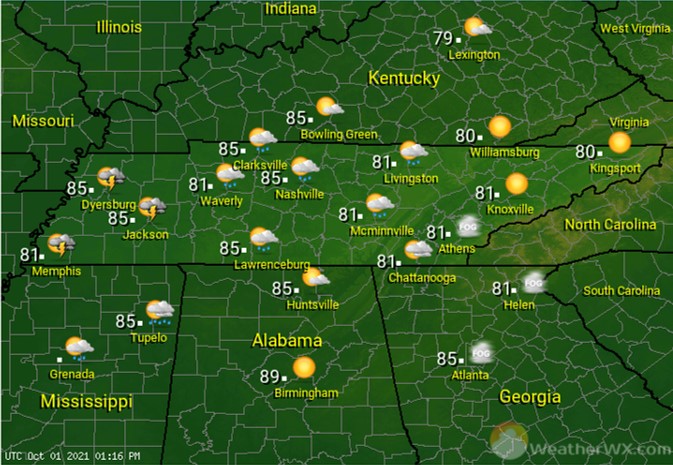 A few isolated storms may linger into the evening across the far eastern portions of the state. Otherwise, expect clear skies that will lead to patchy dense fog overnight. Look for comfortable overnight lows near 60 degrees for most.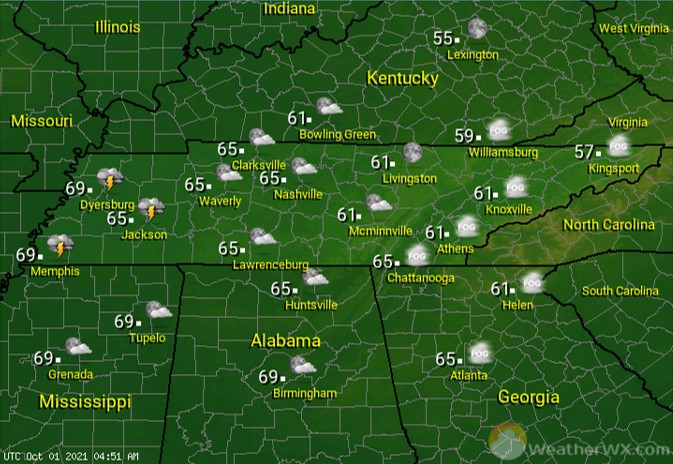 A few passing clouds will do little to hinder the abundant sunshine coming to our Tennessee skies this weekend! Warm afternoon highs will range from the upper 80s across West Tennessee, to the lower 80s across the east. Mild overnight lows will fall into the 60s.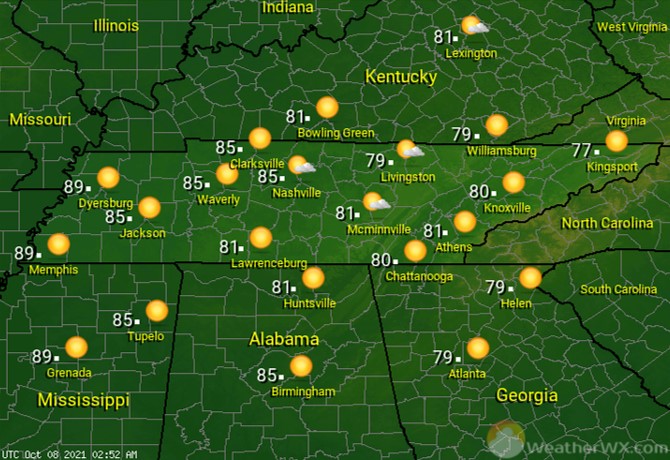 Visit Meteorologist Mark Baldwin on Twitter, Facebook and at meteorologistmark.com.