American Federation For Children Tennessee Welcomes New Director
Photo: John Patton, AFC-TN's New Director
Photo Credit: American Federation for Children – Tennessee
Published June 25, 2021
Nashville, TN – American Federation for Children-Tennessee yesterday welcomed a new state director, John Patton, to oversee AFC's policy, advocacy, political, and grassroots efforts across the Volunteer State.

Shaka Mitchell, AFC-TN's previous state director, now serves as the Director of State Strategy and Advocacy for American Federation for Children.

"I am honored to be working with AFC-TN, an important voice for all students in our state," said Patton. "I'm excited to work with our partners and supporters across the state to advocate for families and students, ensuring they have access to the education that best fits their unique needs."
Patton has extensive experience in the world of education, having begun his career teaching and coaching high school in the St. Louis area before earning a Master of Divinity from Covenant Theological Seminary and spending six years working in higher education administration. He is also a founding board member of King's Academy, an independent Christian school in the Nashville area launching later this year. 
*** Click Here to Support Conservative Journalism in Tennessee. We can't bring you articles about School Choice in Tennessee without your support!***
  
"John brings a wealth of knowledge to AFC-TN from his previous roles in both K-12 and higher education," said Mitchell. "This is a crucial time for school choice in Tennessee, and he will be a passionate voice and an integral part of shaping policies that benefit families and students in our state."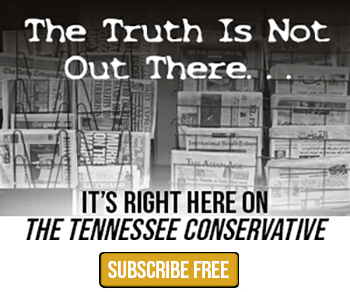 In addition to his work in education, John gained valuable operational experience in business consulting and private equity roles and added an MBA from Washington University in St. Louis.

John is a native of the Nashville area, having been educated in a mixture of public, private, and homeschool settings. John and his wife Annie and their four children make their home in Nashville.

The American Federation for Children – Tennessee is a non-profit organization dedicated to advocating for parent choice in education. We believe kids and communities thrive when parents can meaningfully choose the best educational environment for their children, so all children, particularly low-income children, have access to a better education—whether that's at a traditional public school, independent school, public charter school, home school or any other learning environment parents choose.

The American Federation for Children-Tennessee is a project of the American Federation for Children (AFC). For over 25 years, AFC has revolutionized the K-12 system in an effort to take it to a 21st century model where all children, regardless of their socio-economic status, have access to a quality education.