Anonymous Donor Pays Funeral Expenses For Flood Victims
Photo: Some of the Damage From Humphreys County, TN Flooding
Photo Credit: Hardin County Fire Department 
Published August 31, 2021
The Tennessee Conservative [By Jason Vaughn] –
A week after catastrophic flooding killed 20 people in Middle Tennessee, an anonymous donor stepped forward to cover the funeral expenses of each Humphreys County victim.

William Brown, who manages Humphreys County Funeral Home, told the Tennessean about the donor who had wished to stay unnamed. 
A man walked into Humphreys funeral home on Thursday, August 26 to pay for the nine funerals being held there. According to Brown, the anonymous donor then went to other funeral homes to pay for the other flood victims' funeral expenses.
The Director of Luff-Bowen Funeral Home, Lindsey Barker, said they were one of the other recipients of the anonymous donation. Barker told News 2 that the man insisted on making the donation, even though the funeral home had received several from other community members. 
***Click HERE to support Conservative Journalism in Tennessee. We can't cover topics like this without your support!***
"We assured these families that whatever donations came in, if there was a balance, they were not going to owe anything, and the anonymous donor, he knew that as well and he didn't care and he wanted to make sure it was paid in full," Barker said. "Families are so forever grateful and appreciative of that."
Six of the 20 funerals are to be held at Luff-Bowen Funeral Home in Waverly, Tennessee.
Barker said, "It's love; it's love here and from our neighbors. He actually maybe lived out of town at one time but he is actually a Waverly local now, he lives here, and that's just who we are. We are family and he took care of them."
She told News 2 that families were overwhelmed when they heard about the anonymous donation.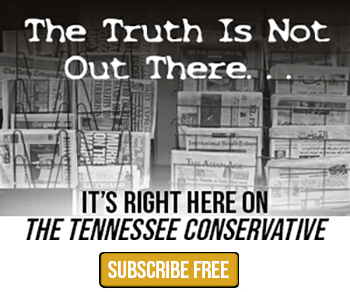 In addition to the donor, other community members in and around Waverly have stepped up to provide help following the flood. According to Passion Church Waverly, around 1,000 people have volunteered with them.
Carson Plant, disaster relief project manager, said, "Numerous people I've seen just say 'hey I'm sleeping in the church and I'm getting back up in the morning and I'm coming back to work.' So that's huge. So whenever you see a lot of things going on in this world, we also see a lot of good right now."
The church and its volunteers have already removed Sheetrock and flooring from around 50 damaged homes.
"Not only they may not have lost someone, but they've lost everything in their home," Plant said. "And they're still hanging on and they're still saying God's still good; that's how you keep going on."
According to Barker, those who have been faced with the hardest parts of the devastation want to spread encouragement to the rest of the community.
Barker said, "Even after the burial is complete, the journey's not over that day. We love them and they are our family."
Compassion Church also received a $10,000 donation from Tennessee Highway Patrol troopers. The church is currently asking for construction material, help with construction, or tote bags.
"We had some strong waters come through and it destroyed a lot of things," Plant said. "But we are a town that will rebuild and that we're a town that will get over this and we're going to be better for it." 

About the Author: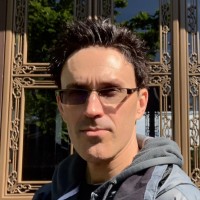 Jason Vaughn, Media Coordinator for The Tennessee Conservative  ~ Jason previously worked for a legacy publishing company based in Crossville, TN in a variety of roles through his career.  Most recently, he served as Deputy Directory for their flagship publication. Prior, he was a freelance journalist writing articles that appeared in the Herald Citizen, the Crossville Chronicle and The Oracle among others.  He graduated from Tennessee Technological University with a Bachelor's in English-Journalism, with minors in Broadcast Journalism and History.  Contact Jason at news@TennesseeConservativeNews.com