Another Sunny Day Today But Scattered Storms Coming Up!
Weather Images created by WeatherWX.com
By Meteorologist Mark Baldwin –
Morning fog will give way to another sunny day! That warm sunshine will send afternoon highs into the low to mid 70s for most, with West Tennessee climbing into the upper 70s.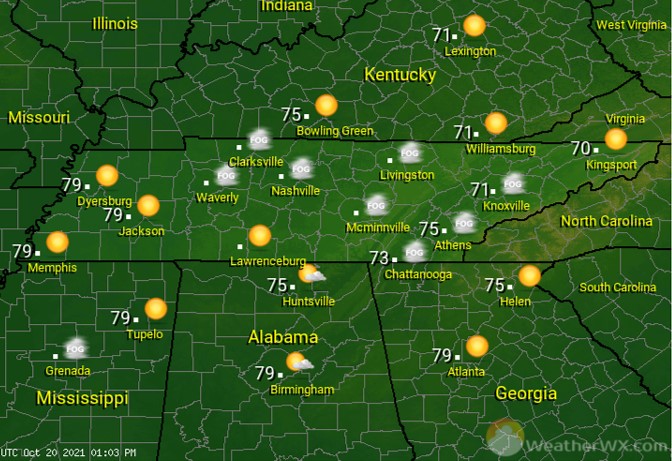 A Full Moon will share the sky with some clouds tonight. Some of those clouds could drop a shower across mainly the western and southern portions of the state. Overnight lows will range from the mid 60s for Memphis to near 50 for Kingsport. 
Scattered showers and thunderstorms are likely for the central and eastern portions of Tennessee for Thursday, as a cold front makes its way across the region. Behind the front, skies will clear for West Tennessee and give those folks a mostly sunny day. Afternoon highs will climb into the low to mid 70s statewide.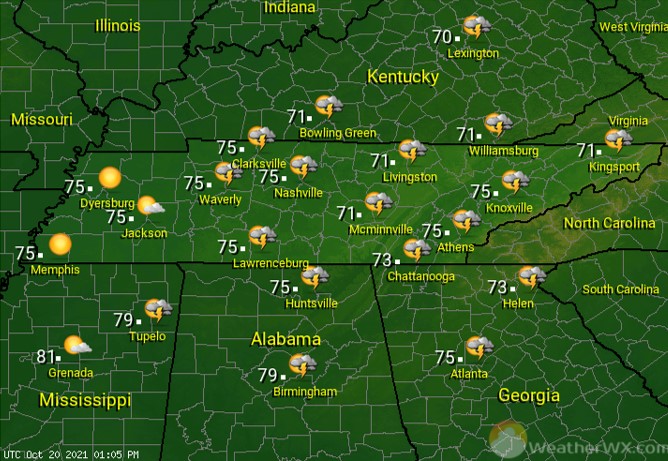 Visit Meteorologist Mark Baldwin on Twitter, Facebook and at meteorologistmark.com.