Bill Banning Lawmakers From Profiting From Public Office Approved By General Assembly
Photo Credit: Public Domain
Published April 27, 2021
By William Haupt III [Tennessee Watchdog Journalist, Columnist, Author, and Citizen Legislator]
The General Assembly on Thursday passed legislation prohibiting Tennessee lawmakers from selling services to the legislative branch.

House Bill 1040 aligns with existing law related to the sale of goods by state employees, which dates back to the 1950s.
At that time, the practice of selling goods was more common than the sale of services. In recent years, the demand for services has steadily increased.
This bill places the same prohibitions on the selling of services by state employees to the state that already exist as it relates to the sale of goods, creating a Class E felony penalty moving forward.
House Bill 1040's prime sponsor is House Cameron Sexton (R) from Crossville with co-sponsors Faison, Russell, Bricken, Powell, Hazlewood, Hardaway, Stewart, Kumar, Whitson, Todd, Jernigan, White, Moon, Travis, Hicks G, Zachary, Parkinson, Carringer, Haston, Johnson C, Holsclaw, Darby, Calfee, Farmer, Johnson G, Eldridge, Hicks T, Hodges, Williams, and Gillespie.
The companion Senate Bill (SB0798) prime sponsor is Lt. Governor Randy McNally (R) Oak Ridge with co-sponsors Senator Richard Briggs (R) from Knoxville and Senator Janice Bowling (R) from Tullahoma.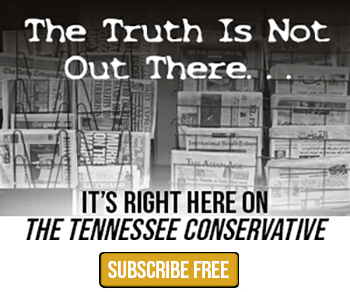 The bill grandfathers in current members who are providing or have offered to provide a service to the state prior to July 1, 2021.
That information must be disclosed on statement of interest declarations filed with the Bureau of Ethics and Campaign Finance no later than Sept. 1, 2021 and annually thereafter for all years in which they continuously serve.
There are exceptions in the legislation for employment contracts, indigent defense contracts, as well as medical service contracts.
Businesses owners who provide services to the state and who desire to run for office after July 1 of this year would also be required to place their financial interests into a blind trust prior to administration of that member's oath of office.
That financial interest would remain in the blind trust throughout the member's tenure in the General Assembly, as well as for six months after their term in office ends.
House Bill 1040 does not impact existing contracts with local and county governments.
This legislation will increase transparency and it will ensure members of our body are not perceived like other elected officials in our country who are deemed to benefit financially from their time in office.
House Bill 1040 now heads to Gov. Lee's desk for his signature.

About the Author:

William Haupt III is a retired professional journalist, author, and citizen legislator in California for over 40 years. He got his start working to approve California Proposition 13. His work also appears in The Center Square, The Western Journal, Neighbor Newspapers, KPXJ 21 (Shreveport, LA), Killeen Daily Herald, Aberdeen American News, InsideNova, Kankakee Daily Journal, Monterey County Weekly, Olean Times Herald, The Greeneville Sun and more.