Beautiful Weather Across Tennessee – Monday & Tuesday Forecast
Weather Images created by WeatherWX.com
Published April 26, 2021
By Meteorologist Mark Baldwin –
After some morning fog across parts of the state, the rest of the day is looking absolutely beautiful! We can all look forward to lots of sunshine and very pleasant conditions. Highs will be near 80 for much of the state, with temperatures in the 70s most prevalent on the plateau and East Tennessee.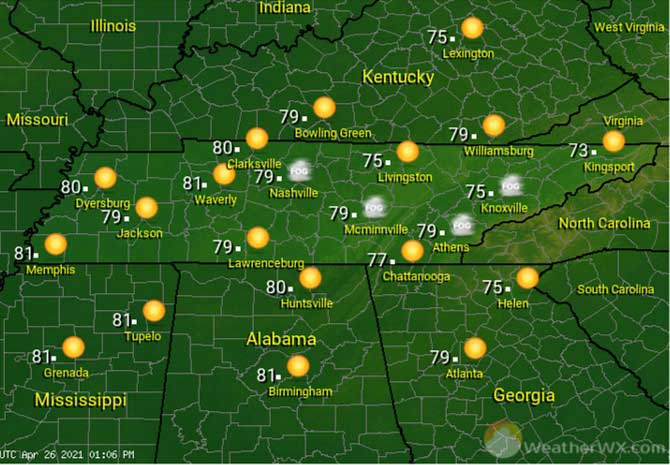 With a few clouds drifting by, overnight lows will stay mild. Look for those lows to drop into the 50s statewide.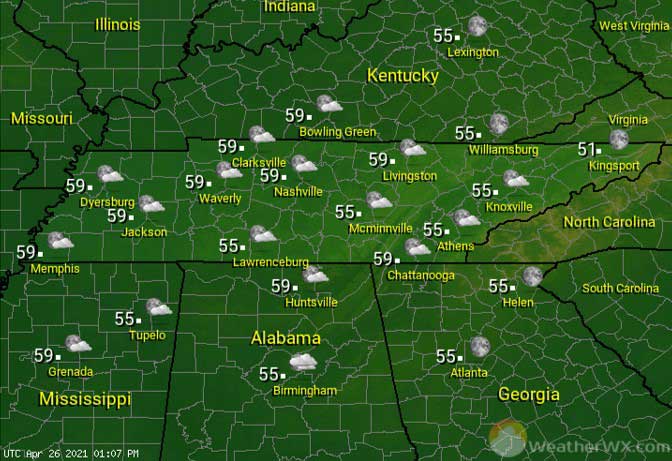 Yet another beautiful spring day is in store for Tennessee. Under mostly sunny skies, the whole state will warm into the low to mid 80s.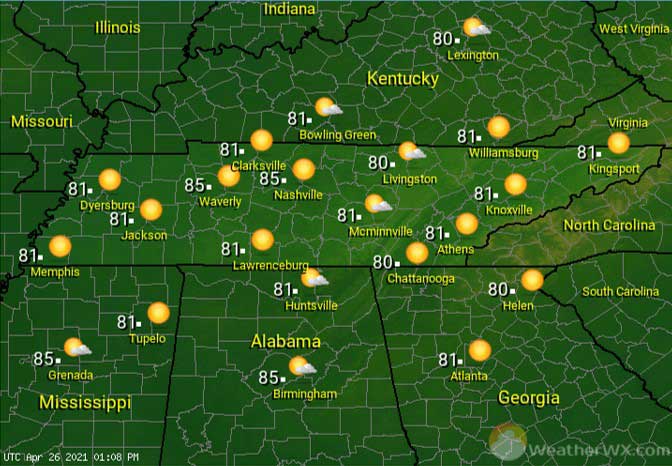 Visit Meteorologist Mark Baldwin on Twitter, Facebook and at meteorologistmark.com.