Beautiful Weekend Weather For Tennessee!
Weather Images created by WeatherWX.com
By Meteorologist Mark Baldwin –
The week is ending with fantastic weather! After some morning fog burns off, look for abundant sunshine and afternoon highs in the low to mid 70s. It will be a bit warmer along the Mississippi River, with highs reaching near 80 degrees. It's a beautiful day to get outside!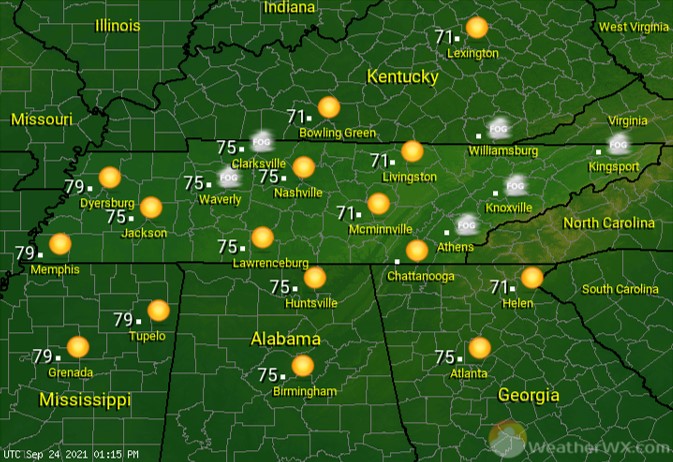 Under clear to partly cloudy skies, overnight lows will fall into the low to mid 50s across the state. 
The pattern of warm afternoons and crisp, cool nights continues right on through the weekend! Expect partly to mostly sunny skies and afternoon highs near 80 degrees for West Tennessee, with low to mid 70s expected for much of Middle and East Tennessee. Overnight lows will fall into the 50s. Get outside and enjoy the beautiful weather if you can!    
Visit Meteorologist Mark Baldwin on Twitter, Facebook and at meteorologistmark.com.