Call About Active Shooter in Tennessee High School Was A Hoax
Photo: Sign at entry of Volunteer Comprehensive High School, Church Hill, Tennessee
Photo Credit: Volunteer High School
Published August 11, 2021
The Tennessee Conservative [By Jason Vaughn] –
On Tuesday, August 10, law enforcement agencies in Tennessee responded to a call about an active shooter in a local high school that turned out to be a hoax. Hawkins County Sheriff's Office was called early in the morning right after the start of the school day and over five agencies responded.

According to a statement from the Sheriff's office, the shooter was reported in Volunteer High School in Church Hill, Tennessee. However, there was no suspect found and no injuries.
"This was a hoax," Hawkins County Sheriff Ronnie Lawson said. "There was no gunfire, nobody injured, and thank God everybody is safe."
The incident happened on the first full day of school for Tennessee students.
***Click HERE to support Conservative Journalism in Tennessee. We can't cover topics like this without your support!***
The caller told the 911 dispatcher that "he had been bullied and harassed by popular students and that he was in the main bathroom within Volunteer and he was armed with a handgun."
Lawson said the first officer arrived on the scene when dispatchers were still on the phone. After searching the school with several law enforcement agencies, no suspect was found.
"We did a thorough search, we evacuated as many students as we possibly could on initial search, then went back and done a thorough search and got all the students out," he said during a news briefing on Tuesday.
According to Lawson, there were never any shots fired. He added that misinformation complicated the incident.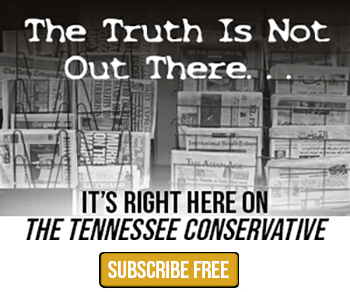 "At this time, everything appears to be this call was a hoax," he said. "The Hawkins County Sheriff's Office, along with the Church Hill Police Department and the Tennessee Bureau of Investigation, are determined to find where this call originated from."
Two people ended up being transported from the school by Hawkins County EMS. However, no injuries were related to the call or active shooter threat.
Lawson said, "During the time of this call, there was a student that was sick, having a seizure and the Hawkins County EMS was on the scene and assisted by my SRO. It was totally unrelated. There are no signs in this school of an active shooter, no signs a weapon has been fired, and no injuries to any student or faculty."
According to the school district, students were evacuated and reunited with their families at the National Guard Armory. During the time of the incident, the Hawkins County School District released a statement on their Facebook page.
"There has been an emergency situation at Volunteer High School," the statement read. "Our major concern at this time is for the safety of our students and staff; please stay clear of the area to allow law enforcement and emergency personnel access to the area."
Chad Mosley, the Church Hill Police Chief, said the caller did not reveal their name and has not been identified. The call was recorded and officers are still collecting evidence and interviewing students and staff.
Lawson said during the news briefing that it would be safe for students to go back to school on Wednesday.
"Absolutely it'll be safe," he said. "We'll have officers present, we have officers there now. We've briefed the faculty, they know exactly what was going on and what we did, and why we did everything. Most shooters don't call and warn anybody – they just show up."

About the Author: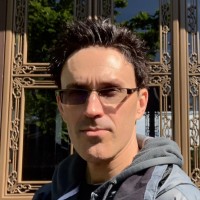 Jason Vaughn, Media Coordinator for The Tennessee Conservative
Jason previously worked for a legacy publishing company based in Crossville, TN in a variety of roles through his career. Most recently, he served as Deputy Directory for their flagship publication. Prior, he was a freelance journalist writing articles that appeared in the Herald Citizen, the Crossville Chronicle and The Oracle among others. He graduated from Tennessee Technological University with a Bachelor's in English-Journalism, with minors in Broadcast Journalism and History. Contact Jason at news@TennesseeConservativeNews.com