Calvary Chapel Chattanooga Fights for Life
Photos Courtesy of Calvary Chapel Chattanooga
Published May 18, 2021
By The Tennessee Conservative Staff-
Chattanooga, TN – On the weekend of May 8th and 9th, Calvary Chapel Chattanooga, a Church located on South Broad Street, dedicated their weekend services to both exposing the intentions Planned Parenthood has for Chattanooga and also educating the Church on how they can fight to defend life.

Calvary Chapel Chattanooga launched their 'Fight For Life' initiative and partnered with Seth Gruber, a prolific prolife advocate and speaker that believes the Church can end abortion in our lifetime.
Planned Parenthood has recently hired two staff members for the Chattanooga area – a community organizer and a health educator.
Calvary Chapel explained what the specific function of the health educator is, and what Planned Parenthood's comprehensive sex education curriculum teaches.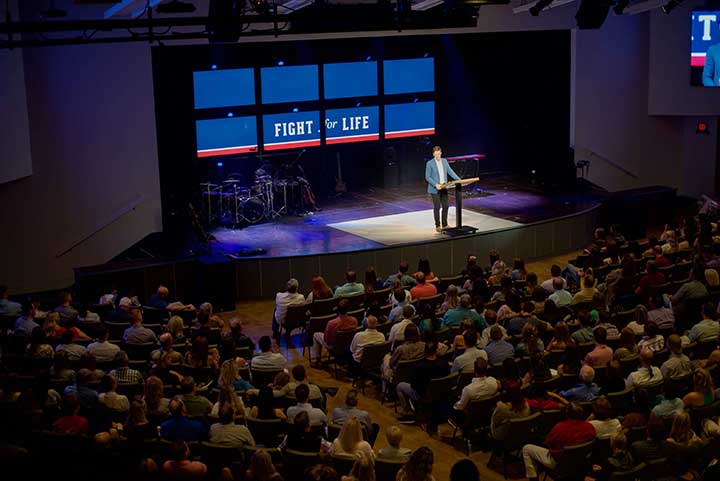 They explained that Planned Parenthood's curriculum is based out of the teachings of Alfred Kinsley, the Father of the Sexual Rights Revolution.
Kinsey is best known for his research into human sexuality which set out to prove that children are sexual from birth. Kinsey's findings were based on the sexual abuse of children by pedophiles.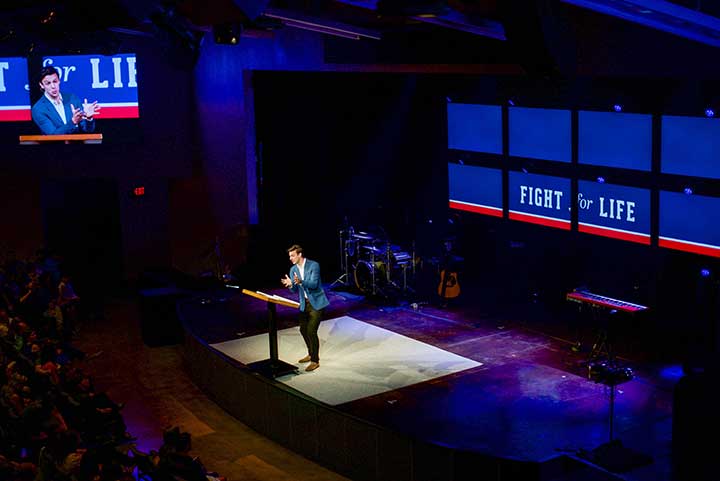 In 1964, Mary Calderone, a Kinsey enthusiast, founded SIECUS and taught, "from the day children are born, they are sexual beings." She even went so far to say that professionals who study children have affirmed the strong sexuality of the newborn.
Mary Calderone worked as the Medical Director for Planned Parenthood from 1953 to 1964 and Planned Parenthood has continued to build upon the ideas that children are sexual and have specific rights.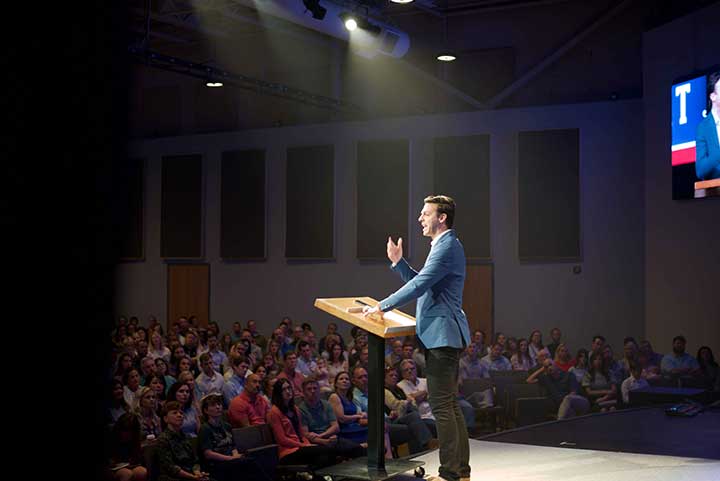 Seth Gruber explained that Planned Parenthood roots themselves into communities all over the United States with the guise of providing material helpful to students, but in the end just grooms your daughters to be future clients of their slaughter house.
Mr. Gruber also explained that the curriculum Planned Parenthood exposes your children to perversion.  See Seth's teaching here.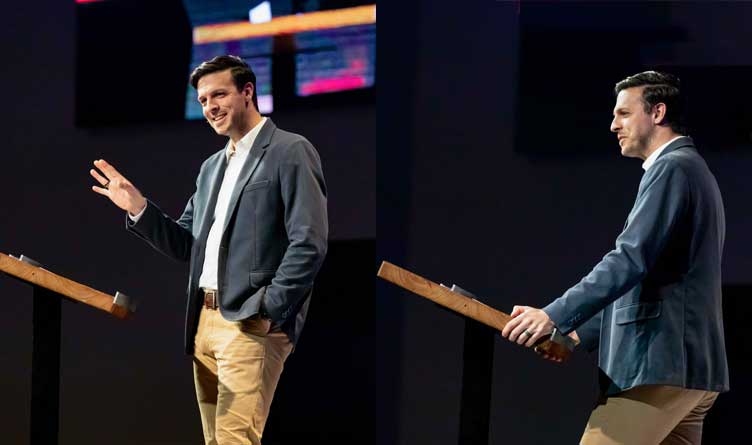 At the end of the message Pastor Frank Ramsuer, the Senior Pastor of Calvary Chapel presented 5 action steps for the Church to engage with.
One of the steps was to sign a petition that will be delivered to Dr. Bryan Johnson and the Hamilton County School Board that demands that Planned Parenthood's destructive curriculum not be allowed in the Hamilton County School District.
Calvary Chapel has a goal of getting 5,000 signatures and in just over one week they have already had 1,600 people sign the petition. You can read and sign the petition here.