Chattanooga Approved For 20 Afghan Refugees
Photo Credit: Public Domain
The Tennessee Conservative [By Jason Vaughn] –
Chattanooga has been approved to receive 20 Afghan refugees out of the 415 that will be resettling in Tennessee. Governor Bill Lee's office made the announcement shortly after President Joe Biden's administration informed him about the resettlements. The refugees will be placed in local agencies upon arriving in the state. 

Lee said there is no set time frame for when they will arrive. However, the Governor is asking for more transparency from the federal government. 
"Significant details are still outstanding, and as I've said before, the federal government owes Tennesseans full transparency into their plan and vetting process," Lee said in his recent statement. "The situation in Afghanistan is horrific, and we must bring Americans home safely and support allies who have fought alongside U.S. troops. Whether it's persecuted Christians or interpreters who served with our troops, Tennesseans have the right to know exactly who is being settled where. While we await more information from the federal government, we are in direct communication with our congressional delegation, members of the General Assembly, and local officials."
Bridge Refugee Services is the agency that will be resettling refugees in Chattanooga.
The agency's Associate Director, Marina Peshterianu, told WRCBTV their goal is to help these refugees contribute to the community.
"I know that the families will be 5 people or less. Some single men, interpreters," she said. "They are going through vaccination, basic medical screening, and clearance from the US Department of Homeland Security, immigration visas, and first and most important one, work authorization."
Nashville is also planning to receive around 300 refugees. Nashville Mayor John Cooper said Catholic Charities and the Nashville International Center for Empowerment (NICE) will be working together to welcome them.
"America is a nation of immigrants, and Nashville will always be a welcoming city," Cooper said on Twitter.
The email sent out by the U.S. Department of State's Afghan Placement and Assistance Program on Wednesday stated that the number of incoming refugees could likely grow in the coming weeks.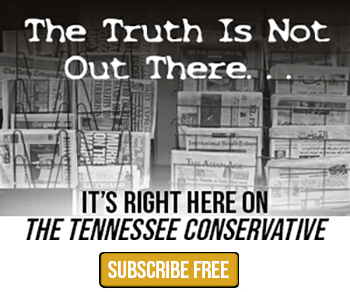 The director of the program, Lawrence Bartlett, said in the email that they will evaluate each city's ability to take in more evacuees.
"Throughout the program period, participating local resettlement agencies will continue to assess the capacity of the community to receive these individuals and will consult with key stakeholders," Bartlett said.
The breakdown of how many each city will receive was called "initial numbers and are subject to change based on programmatic needs." 
***Click HERE to support Conservative Journalism in Tennessee. We can't cover stories like this without your support!***
NICE and the Nashville Chapter of the National Pan-Hellenic Council are hosting a donation drive to collect school supplies.
NICE released a statement online to say, "We are anticipating the arrival of families from Afghanistan, and we want their children to have everything they need for school."
Lt. Gov. Randy McNally has said he wants to "halt illegal immigration" into the United States. However, last month, he called Afghanistan a "unique situation," according to the Nashville Tennessean.
"Our nation should do everything it can to assist legitimate and authentic political refugees from Afghanistan in finding new places to call home," McNally said.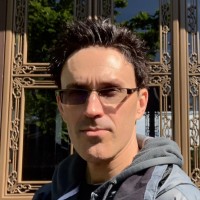 About the Author: Jason Vaughn, Media Coordinator for The Tennessee Conservative  ~ Jason previously worked for a legacy publishing company based in Crossville, TN in a variety of roles through his career.  Most recently, he served as Deputy Directory for their flagship publication. Prior, he was a freelance journalist writing articles that appeared in the Herald Citizen, the Crossville Chronicle and The Oracle among others.  He graduated from Tennessee Technological University with a Bachelor's in English-Journalism, with minors in Broadcast Journalism and History.  Contact Jason at news@TennesseeConservativeNews.com