Chattanooga Area Food Bank Opens New Location For Food Box Program
Photo: Chattanooga Area Food Bank Volunteers
Photo Credit: Chattanooga Area Food Bank / Facebook
Published June 29, 2021
The Tennessee Conservative [By Jason Vaughn] –
The Chattanooga Area Food Bank is set to open a new location in order to serve its Emergency Food Box Program. The new distribution center will be used to help provide more meals to families in need. 

Jennifer Lockwood Fritts, the Director of Community Engagement, said it will be located in the Foxwood Food Center, off of Wilcox Avenue.
"It is easily accessible by bus or walking and we're so excited to break down some of those access barriers," Lockwood Fritts said in an interview for Channel 3 News. 
The new location is closer to the communities that the EFB program serves, allowing easier access. 
*** Click Here to Support Conservative Journalism in Tennessee. We can't bring you local News Stories such as this without your support!***
"Part of our vision here at Chattanooga Area Food Bank is to break down the barriers that families may face accessing food, and we know that one of them is transportation," Lockwood Fritts said. "We feel like our new distribution center at Foxwood will be more accessible to families and individuals that are seeking food assistance."
The Emergency Food Box Program was created to provide assistance to those who need food immediately. Each box comes with a month's worth of meals for a family of four, including fresh produce grown by the Food Bank, staple items, frozen or canned meat, and dairy. Depending on resources, some boxes may have more.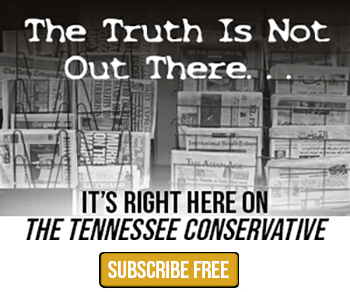 "Many people in Chattanooga are in urgent need of food," the Chattanooga Area Food Bank states on their website. "Whether they are retired, disabled, earning barely enough to pay their rent, they can find immediate help at the Food Bank. We distribute 30-pound boxes of non-perishable foods to needy families, who are issued food vouchers from area agencies."
After receiving a voucher, it can be taken to a distribution center in order to receive a food box. Last year, the EFB program distributed around 14,000 boxes to over 2,000 families each month.
Lockwood Fritts said the pandemic led to a rise in those who needed assistance, but food insecurity has always been an issue.
"Food insecurity was here before Covid-19," she said. "Covid-19 brought it to light and it's become more in the public eye. However, those families and those individuals that we serve, those vulnerable populations that were food insecure, or on the edge of food insecurity before the pandemic, those families and individuals will take much longer to recover. We are still seeing that need, the need hasn't really decreased. Thankfully, we've seen so much support from our government, so that's helped alleviate some of that, but there still is an increase in sustained need for food in our communities."
According to the Food Bank website, nearly 200,000 people could face hunger in the Chattanooga area. 41% of those food-insecure people are children. 
Over the past year, the Food Bank has increased distribution, adding an additional 2 million meals distributed. They also raised the amount of sourced produce from 1 million pounds to 2.5 million.
Lockwood Fritts said that during the pandemic, they received numerous gifts and donations to be used toward the Emergency Boxes.
She said, "We were incredibly gifted with generous donations. We continue to need those."

About the Author: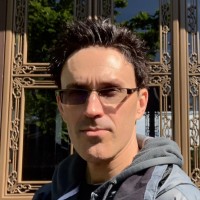 Jason Vaughn, Media Coordinator for The Tennessee Conservative 
Jason previously worked for a legacy publishing company based in Crossville, TN in a variety of roles through his career.  Most recently, he served as Deputy Directory for their flagship publication. Prior, he was a freelance journalist writing articles that appeared in the Herald Citizen and the Crossville Chronicle among others.  He graduated from Tennessee Technological University with a Bachelor's in English-Journalism, with minors in Broadcast Journalism and History.