Chattanooga Beer Fest Returns Next Month With Limited Attendance
Photo Credit: Chattanooga Beer Fest
Published April 22, 2021
Chattanooga, TN – The Chattanooga Beer Fest returns for 2021 on May 29th at 12PM – 3PM Eastern. This year, the festival is presented by Deschutes Brewery from Oregon just now arriving in the Chattanooga area. 

Local Chattanooga breweries scheduled to participate include: 
• Hutton & Smith
• Odd Story Brewing
• Naked River
• Wanderlinger
• Barley Mob  
Other Tennessee breweries scheduled include:  
• Wiseacre (Memphis)
• Tennessee Brew Works (Nashville)
• Jackalope Brewery (Nashville)
• Black Abbey (Nashville)
• Crosstown Brewing (Memphis)
Craft Breweries from other states include: 
• Sweetwater Brewing (Atlanta)
• New Belgium (Asheville, NC)
• Founder's Brewing Company (Grand Rapids)
• Bell's Brewery (Kalamazoo)
• Elysian Brewing Company (Seattle)
• Highland Brewing (Asheville)
• Wicked Weed (Asheville)
• Bold Rock (Mills River, NC)
• Deschutes Brewery (Bend, Oregon)
• Rhinegeist Brewery (Cincinnati, OH)
• Blakes Hard Cider (Armada, MI)
• Goose Island (Chicago)
• Kona Brewing (Kailua-Kona)
• Sycamore Brewing (Charlotte)
• Mighty Swell (Austin, TX)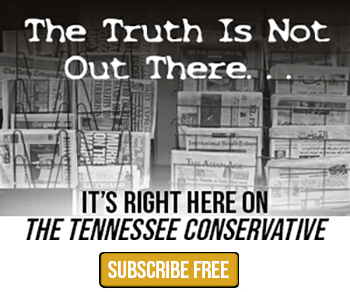 In addition to breweries, a selection of distillers will also be offering samplings during the festival: Hard Truth Distilling Company (Nashville), 10th Mountain Whiskey & Spirits (Vail), Mamitas (Chicago), Cutwater Spirits (San Diego), Arette Tequila (Mexico), and Danica Rose (Provence, France). 
As for entertainment, the Josh Gilbert Band will be featured during this year's festival.   
Josh is a Singer-Songwriter, with a sound drawing from Americana music and a variety of genres.
Josh's influences can be placed somewhere along Adult Contemporary Acts such as NeedToBreathe, Johnnyswim, Train & even classic rock such as U2 and Allman Bros.
Hailing originally from TN, he has been touring and performing nationally and internationally for over 12 years, across the U.S. and Canada – with over 1,000 performances.
Due to safety concerns during the pandemic, the festival will be limiting ticket sales to 1,000.
Spokespersons for the festival state, "We love beer – but we also love staying healthy. Our festival is committed to complying with all active health and safety guidelines in effect at the time of the event, and is further taking measures to keep our venue safe, comfortable and spacious. "
The Chattanooga Beer Fest is a ticketed craft beer and spirits event, providing guests with the option to sample tastings from every participating partner – no tokens or additional purchase necessary.
According the Fest, there will also be plenty of water and soft drink options onsite.
Every ticketed participant will receive a collector tasting glass.
Tickets are $45 per person, and are limited to 1,000 for the 2021 festival experience.
This is an Over 21 Only event;  a valid legal ID is required for admission. 
Purchase tickets HERE.
The festival is located at the First Horizon Pavilion adjacent to Finley Stadium, located at 1826 Reggie White Blvd, Chattanooga TN 37408.