Chattanooga Group Protests Vaccine And Mask Mandates
Photo Credit: GoToVan / CC
The Tennessee Conservative [By Jason Vaughn] –
On Saturday, September 4, the Hamilton County group Tennessee Neighbors for Liberty gathered to hold a freedom rally. The rally was held as a way for members to protest current vaccine requirements and mask mandates being enforced across the state, including in some schools.

Hamilton County Schools have implemented a mask mandate, but parents can choose to opt their children out if they so choose. The same holds true for many other school districts in the state, except for Shelby County where a federal judge ruled Friday that schools can enforce a mask mandate.
The State of Tennessee itself has not enforced any mask or vaccine mandates, but has issued recommendations for both. 
A protester on Saturday, Jennette Tulis, told News Channel 9, "We just give people a voice to say that we trust science, but we don't trust the government."
*** Click Here to Support Conservative Journalism in Tennessee. We can't cover News Stories such as this without your support!***
Other protesters said the purpose of the rally was to allow like-minded individuals a place where they could come together. 
"We stand against mandates for masks and mandates for vaccines," Tulis said. 
"Tennessee Neighbors for Liberty is a grassroots group founded in Chattanooga, TN," the group's about section reads. "Our mission is to meet in person to link arms together providing the tools Patriots need to make the calls, write the letters, and have informed conversations as we take our stand to fight for our God-given freedoms and liberties. We are uniting all conservative groups to speak as one voice in our community, state and across our nation. We believe in "one nation under God, Indivisible, with liberty and justice for all."'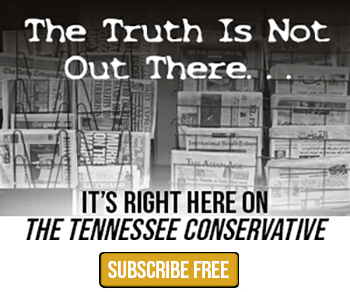 The rally was held on Gunbarrel Road, near the same spot that a similar rally was held in August.
Last month's protest came in response to Covid guidelines that state and local officials had laid out.
During the August 14 protest, hundreds of citizens showed up between 10 a.m. and noon to have their voices heard.
Protester Brad Barton said, "We are standing up for freedom. There are so many things such as government overreach. We are standing up for facts."
The group was also protesting national guidelines at the time, including quarantines and lockdowns.
"In case people don't know we still stand on the constitution," the Freedom Rally Director Glenda Pappu said. "It is not a living breathing document because it is the foundation of our country. It is our god-given rights that are declared by God and the declaration actually secures those rights."
Saturday's rally and the one held in August allowed protestors to have their voices heard, as well as stand up for others.
"It's not about safety. This mRNA "jab" is basically to reduce symptoms. Who cares about symptoms? I know you can get sick with the flu and everything else. This is about control," Barton said in August.
"The Governor, our state representatives, our county and city representatives know that we are not going to comply with any lockdowns," Pappu said. "We know that they do not work. We know the masks do not work. We want to get our voice out there to the people to let them know they aren't alone."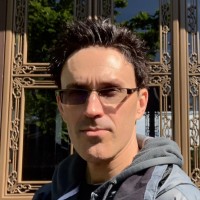 About the Author: Jason Vaughn, Media Coordinator for The Tennessee Conservative  ~ Jason previously worked for a legacy publishing company based in Crossville, TN in a variety of roles through his career.  Most recently, he served as Deputy Directory for their flagship publication. Prior, he was a freelance journalist writing articles that appeared in the Herald Citizen, the Crossville Chronicle and The Oracle among others.  He graduated from Tennessee Technological University with a Bachelor's in English-Journalism, with minors in Broadcast Journalism and History.  Contact Jason at news@TennesseeConservativeNews.com