Chattanooga Lookouts Owner Charged With Running 'Ponzi Scheme'
Photo Credit: Chattanooga Lookouts / Facebook
Published August 24, 2021
The owner of the Chattanooga Lookouts, John Woods, has been charged with operating a "Ponzi scheme."
According to the complaint filed by the Securities and Exchange Commission, Woods was running a "massive Ponzi scheme for over a decade."

The court filings state that over 400 investors in 20 states are owed $110,000,000. The SEC described many of the investors as retired individuals.
Woods and other investment advisors operated Horizon Private Equity, III, LLC and Livingston Group Asset Management Company. Public business was done as Southport Capitol.
The SEC complaint says, "The Defendants' Ponzi scheme is ongoing and continues to raise money from new investors each month."
Woods is also the co-manager of the Lookouts, according to Minor League Baseball. Jason Freir bought the team with Woods.
***Click HERE to support Conservative Journalism in Tennessee. We can't cover topics like this without your support!***
At the time, Minor League Baseball said, "Woods, a native of Chattanooga, is an Executive Director of Investments at the Atlanta branch of a national investment bank and wealth management business. John attended East Ridge High School and Tennessee Tech University, where he played football."
The complaint also explains that Horizon has no office or employees.
"Because the scheme has been going on for so long, and because Woods, Southport, and Horizon did not use any of the typical recordkeeping practices one would expect from a legitimate investment fund, millions of dollars' worth of investor funds are currently unaccounted for," the SEC said. "The Commission believes that additional victims are being defrauded on a daily basis. Given the scope and duration of this Ponzi scheme, an asset freeze and a receiver are necessary to gather, preserve and protect whatever assets still exist for the benefit of the victims of the Defendants' Ponzi scheme."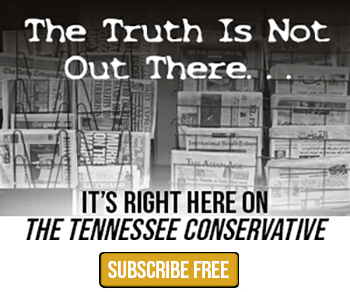 Woods's attorney replied to Fox News's question for a statement to say, "The SEC's allegations present only one side of the story, and we look forward to presenting Mr. Woods's side in court, through the judicial process."
Freir, who is the majority owner and CEO of the Lookouts said the team was "surprised and upset" when they heard what had happened.
In an interview with Fox, Freir told them, "All of my interactions with him over the last five plus years have been uniformly positive. I never saw anything that would lead me to be concerned or anything like that."
The Lookouts also released their own official statement to address the allegations against Woods.
"We were deeply troubled to learn of the enforcement action by the Securities and Exchange Commission against one of our minority investors," the statement reads. "The Lookouts have no relationship with any of the entities mentioned in the complaint, and we do not expect our operations or future plans to be affected by this development. My number one priority is protecting the interest of the Lookouts, and John has shared with me personally that he will do whatever is best for the team, including divesting his interest if appropriate. We are taking all steps necessary to ensure the Lookouts remain a treasured part of the greater Chattanooga community."

About the Author: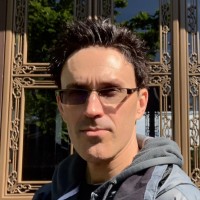 Jason Vaughn, Media Coordinator for The Tennessee Conservative ~ Jason previously worked for a legacy publishing company based in Crossville, TN in a variety of roles through his career. Most recently, he served as Deputy Directory for their flagship publication. Prior, he was a freelance journalist writing articles that appeared in the Herald Citizen, the Crossville Chronicle and The Oracle among others. He graduated from Tennessee Technological University with a Bachelor's in English-Journalism, with minors in Broadcast Journalism and History. Contact Jason at news@TennesseeConservativeNews.com