Chattanooga Mocs Football Picked To Win Southern Conference
Photo: Defensive line led by All-American Devonnsha Maxwell (90)
Photo Credits: Photos by Austin Massey
Published August 16, 2021
By Makenzie Jones [contributor to the Tennessee Conservative] –
The University of Tennessee at Chattanooga football team received the most votes in both the coaches and media polls going into this Southern Conference season. The Mocs received four of eight coaches' votes, followed by Samford and VMI with two each. The team received 18 of 30 votes in the media poll. VMI was next with six votes. 

Despite leading both polls, UTC head coach Rusty Wright says, "They don't give out trophies in July."
This will be the Southern Conference's 100th season. Chattanooga has won seven titles. Two SoCon teams are ranked in the Stats Perform FCS Preseason Top 25: VMI (17) and Chattanooga (18). VMI is the defending conference champion.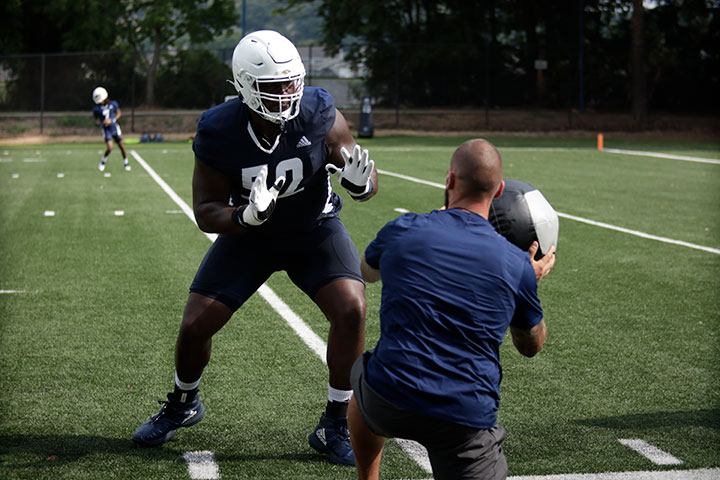 Several players were named to the first and second teams. First team players are Cole Strange and Ailym Ford for the offense, and Devonnsha Maxwell and Brandon Dowell for the defense. Offensive linemen McClendon Curtis and Harrison Moon, wide receiver Reginald Henderson, outside linebacker Jay Person, and defensive back Jerrell Lawson were named to the second team. Coaches are not allowed to vote for their own teams or players.
Last fall, the Mocs played one game, losing to Western Kentucky. Before opting out in the spring, they went 3-1 in conference play. The team was nationally ranked 9th in the FCS in March. All 25 starters will return this season.
The first home game is Thursday, Sept. 2 against Austin Peay, kicking off at 7:30 p.m. Western Carolina, ETSU, Furman, and The Citadel will also come to Finley.

About the Author: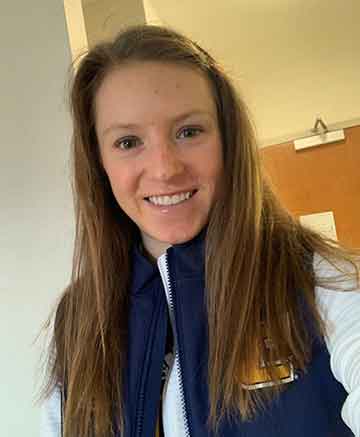 Makenzie Jones is a current MBA student at the University of Tennessee at Chattanooga and is a member of the cross country and track teams.
She earned undergraduate degrees in Communications and Sports & Outdoor Recreation. Outside of school, she enjoys scrapbooking, cooking, writing, water and snow skiing, and spending time with her family and pets in her hometown of Jefferson City, TN.
Follow Makenzie on Twitter @makenzie_jones