Chattanooga Police Chief Will Retire in Just A Few Weeks
Photo: CPD receives accreditation award – The Tennessee Law Enforcement Accreditation (TLEA) Program granted the award of a third accreditation to the Chattanooga Police Department. Police Chief David Roddy at center.
Photo Credit: Chattanooga Police Department / Facebook
Published July 16, 2021
The Tennessee Conservative [By Jason Vaughn] –
Chattanooga Police Chief David Roddy will be retiring from the position in just a few weeks, after being in the role for the last four years. He spent 26 years working as a police officer, starting in Nashville after graduating from college.

He was hired by the Nashville Police Department, but was unable to stay in the position.
"I then took the doctor's physical, and they informed me that I have a slight degree of red-green color blindness," Roddy said. "I could not work for the Nashville Police Department."
However, Roddy talked to a friend and was able to apply to the Chattanooga Police Department. He passed their vision test and started what would be his 26 year long career.
*** Click Here to Support Conservative Journalism in Tennessee. We can't cover Chattanooga topics without your support!***
The Chattanooga Fire Department took to Twitter to congratulate Roddy after he announced his retirement.
The tweet said, "The @ChattFireDept would like to congratulate Police Chief David Roddy on his retirement from the @ChattanoogaPD! We appreciate his service, leadership, dedication and everything he has done for the CPD and the @Chattanooga_gov!"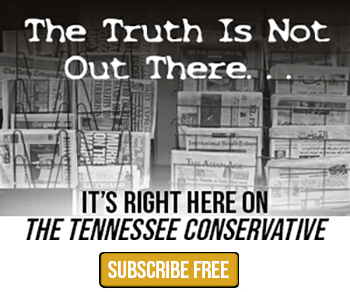 When talking to News Channel 9 on Thursday, Roddy said being an officer and then chief came with good days and bad days.
Some of the hard days included tornados, losing an officer in the line of duty, the 2015 terrorist attack, and the Woodmore school bus crash. In 2019, he lost another officer, Nicholas Gallinger, who died after being hit by a car.
Roddy said, "We unfortunately, as a law enforcement agency, we buried four active police officers in 2019. We've never seen anything like that before. I'd never seen anything like that before in this agency, and so '19 was a struggle."
In the interview with Channel 9, he said that year taught him a lot about leadership, and especially leading through a tragedy.
"It helped me understand how imperative it was to pay attention to the personal connections, the families of each one of those officers, the friends of each one of those officers, the remembrance of each one of those officers," he said.
2019 was a challenging year, which Roddy said contributed to a difficult 2020. This included the protests after George Floyd was killed, during which time Roddy talked with protestors.
2021 has seen a rise in violent crime, both in Chattanooga and across the country. This has led to some of the challenges Roddy has faced this year.
However, the CPD was also the 2021 recipient of the IACP Leadership In Victim Services Award- Midsize Agency, under Roddy as chief.
Roddy said the community can overcome any future challenges without him, as long as they work together.
"Chattanoogans show up whether they wear a badge or whether they don't," he said. "So I'm extremely optimistic and hopeful to see how Chattanoogans show up coming into this next year to deal with and talk through what has been given to police officers as their responsibility? It's not. We're part of it, but it's not." 
Roddy's last day as police chief will be on July 30. He will be taking time off with his family before deciding what his next chapter will be.

About the Author: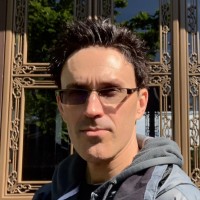 Jason Vaughn, Media Coordinator for The Tennessee Conservative
Jason previously worked for a legacy publishing company based in Crossville, TN in a variety of roles through his career. Most recently, he served as Deputy Directory for their flagship publication. Prior, he was a freelance journalist writing articles that appeared in the Herald Citizen, the Crossville Chronicle and The Oracle among others. He graduated from Tennessee Technological University with a Bachelor's in English-Journalism, with minors in Broadcast Journalism and History. Contact Jason at news@TennesseeConservativeNews.com