Chattanooga Says Goodbye To Medal Of Honor Recipient Charles H. Coolidge
Photo Credit: The U.S. Army / CC
Published April 19, 2021
The Tennessee Conservative Staff –
Charles H. Coolidge, a Medal of Honor recipient and Chattanooga native, passed away on Tuesday, April 6 at the age of 99. On Friday, the war hero was buried in Chattanooga National Cemetery, and flags across Tennessee were flown at half-mast.

The funeral and burial were live-streamed, and Chattanooga residents gathered on Holtzclaw Avenue to watch as the processional drove by. Attendance included students from McCallie School who wanted to pay their respects.
An 8th-grade student, Will Terrell, spoke to Channel 3 during the service to share his thoughts.
"It was a solemn moment. It was sadness and happiness at the same time. A great person has died but at the same time, we're celebrating all of his accomplishments," Terrell said. "He did some incredible things in his life."
The family asked for donations to be made to the Charles H. Coolidge Heritage Center and First Presbyterian Church instead of sending flowers. The condolences book was left on display at the Heritage Center until Sunday.
Keith Hardison, from the Heritage Center, said, "Charles Coolidge was one of the last two surviving Medal of Honor recipients from World War 2. Now with his death that leaves only one Medal of Honor recipient."
Coolidge is remembered among Chattanoogans as a war hero who led a group of 27 soldiers against German Troops during World War 2.
"They saved the world as we know it," Hardison said. "He was a person who inspired individuals by the type of life he led. He had those Medal of Honor characteristics such as integrity, patriotism."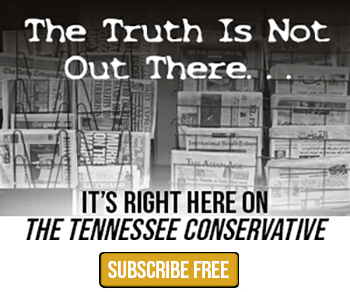 Tennessee Congressman Chuck Fleischmann spoke about Coolidge from the House Floor in D.C. while the funeral took place on Friday.
He also took to Twitter to say, "Charles Coolidge was an American hero and was the last surviving WWII Medal of Honor recipient from the European Theatre."
Tennessee Governor Bill Lee also took to Twitter to share a few words about the war hero.
He said, "Coolidge, a Chattanooga native, was an acclaimed hero of World War II and the country's oldest Medal of Honor recipient."
Chattanoogan and wife of a National Guardsmen, Melissa Whitaker, brought her two young daughters to the service to pay their respects, just a few weeks after they visited the Heritage Center for the first time.
Whitaker said, "We were very saddened that in a couple of weeks after we had visited that he had passed … Coolidge is a very, very important name around here. He was a true American hero. He needs to be remembered and honored."
A Navy Veteran, Willis Council, attended the service with his Boy and Girl Scout troops, to pay respects and in hopes that it could be an educational experience.
Council said, "For such a humble individual, he did so much for his community and his country. That's the big thing … what he did in World War II is above and beyond."
Seth Green, a 14-year-old Boy Scout, said, "He's an American hero. It can help us in future situations with jobs, in school, [learning to] be more interactive with people. This man had grit."