Chattanooga Searches For Next Chief Of Police
Photo: Chattanooga Chief of Police David Roddy
Photo Credit: Police Chief David Roddy – chattanooga.gov / background image – Corde11 – CC
Published June 9, 2021
The Tennessee Conservative Staff –
Chattanooga, TN – After 26 years serving in the Chattanooga Police Department, Police Chief David Roddy announced his retirement on Monday and now the City is undergoing a Nationwide search to find a replacement. 

In a statement Roddy made regarding his retirement, he said, "I believe one of the most critical aspects of making big decisions is timing, with a particular focus on professional timing. I am now focusing on personal timing. The last 26 years of my life and my family's life have been connected with the Chattanooga Police Department. It's now time for that energy to go to my family and the next chapter of my life."
Regarding Roddy's retirement announcement, Chattanooga Mayor Tim Kelly said, "I am deeply grateful to Chief Roddy for his dedication to community policing, and for working with our neighbors to progress CPD toward an inclusive and effective department driven by best practices and a love for our city."
Kelly went on to say, "I was especially proud of his leadership last summer as he engaged in peaceful dialogue with residents attending protests every night, working to listen and to learn from our community. Moreover, as chief he has invested in innovative solutions and community engagement to reduce crime, clear cases and protect our residents." 
*** Click Here to Support Conservative Journalism in Tennessee. We can't can't keep you apprised of what's happening in Chattanooga without your support!***
Almost immediately following Roddy's retirement announcement, Mayor Kelly announced a search for a replacement that will not be only local and state-wide but also national.
With Roddy's last day as Chief of Police slated for July 30th, Mayor Kelly appointed Chief of Staff Eric Tucker to serve as interim chief until a permanent replacement is found.
Kelly's office stated that the advisory committee, tasked with finding Roddy's replacement, will include "community leaders who will help guide the search and ensure the city's next chief has a demonstrated commitment to civil rights, equity and best practices."
According to Kelly's office, the City will engage the International Association of Chiefs of Police to "ensure a robust and effective process to find the best candidate for the job."
Mayor Kelly stated, "The ideal candidate will have strong qualifications and will have a track record of setting departmental culture and policies to drive equitable policing in our community. I am committed to finding the best person for the job, and I'm grateful to CPD's current Chief of Staff and Deputy Chief Tucker for stepping into this interim role as we work to define the next chapter of public safety in Chattanooga."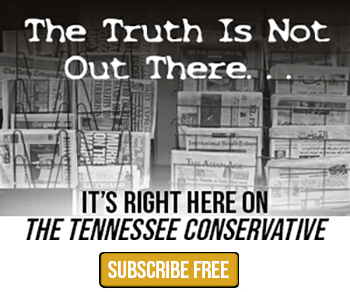 During Kelly's mayoral campaign, rumors were spread that he intended to remove Roddy from office.   
The rumor originated in a livestream from District 5 City Council candidate, Dennis Clark but the Clark's statement was denied by Kelly at the time, and since, Kelly has issued praise for Roddy on multiple occasions.  
The rumor originated in a livestream from District 5 City Council candidate, Dennis Clark. However, Clark's statement was denied by Kelly at the time, and since, Kelly has issued praise for Roddy on multiple occasions.  
According to a report from the Times Free Press, a spokesperson for Kelly said on Monday that Roddy's retirement was "completely voluntary." 
Under Roddy's tenure, the department secured a grant to enhance its response and resources for victims of crime, developed a youth engagement program and has received accolades from around the country.
Roddy has partnered with organizations across the city to deepen engagement with at-risk youth, and during his time as Chief, every CPD Officer received training in Adverse Childhood Experiences (ACEs) to better help them respond to traumatic incidents.
Roddy is the only CPD officer to graduate from the FBI National Executive Institute, and has graduated from the FBI National Academy, both of which enabled him to bring additional skills and resources as chief to clearing cases in the city.
Kelly's administration noted that announcements regarding the composition and selection of the community-led advisory committee would follow in the coming weeks.
The national search process will also include an opportunity for local candidates, including current CPD officers, to apply for the position.