Clear Skies & Warm Afternoon Highs For TN!
Weather Images created by WeatherWX.com
By Meteorologist Mark Baldwin –
Morning fog will give way to abundant sunshine across the region today. Comfortable afternoon highs will top out in the low to mid 70s.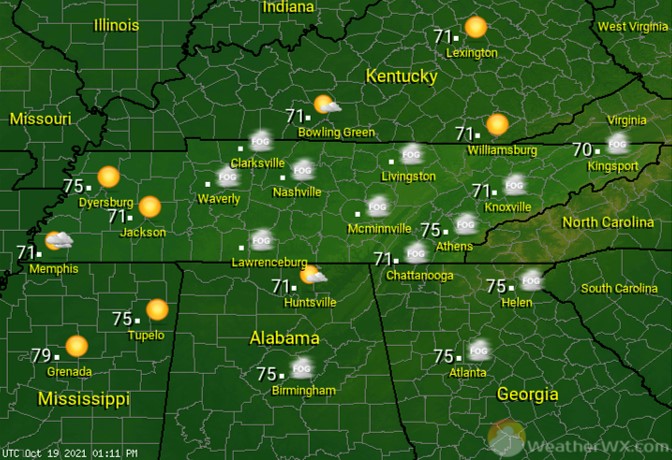 A nearly-full moon will shine in mostly clear skies tonight. Those clear skies will allow overnight temps to fall into the 40s for much of the state.
A few more clouds may float across the October sky for Wednesday. Otherwise, look for lots of sunshine and warm afternoon highs.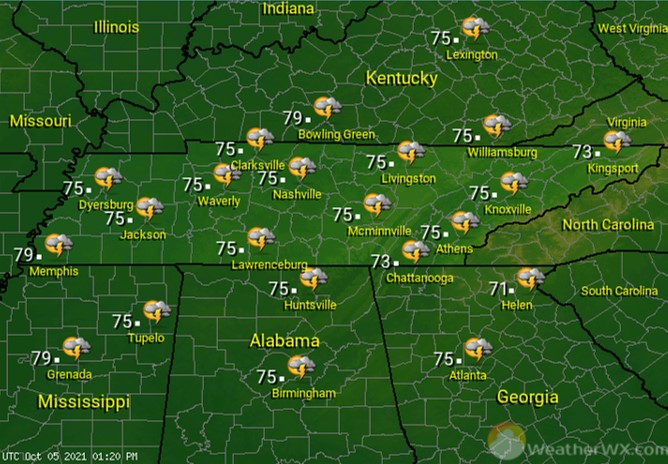 Visit Meteorologist Mark Baldwin on Twitter, Facebook and at meteorologistmark.com.