Controversial Church Founder Presumed Dead in Rutherford County Plane Crash
Photo: Gwen & Joe Lara at a wedding ceremony
Photo Credit: Remnant Fellowship Church
Published June 1, 2021
The Tennessee Conservative Staff –
Gwen Shamblin Lara, her husband Joe, and five other Brentwood residents and church leaders are presumed dead in a plane crash that occurred on Percy Priest Lake in Rutherford County.

The couple was flying on a 1982 Cessna headed to Palm Beach, Florida, from Smyrna. They were joined by their son-in-law Brandon Hannah, David L. Martin, Jennifer L. Martin, Jessica Walters, and Jonathan Walters.
According to officials, the plane left the Smyrna Airport at 10:53 a.m. on Saturday. It crashed shortly after takeoff. A recording of communication between the pilot and control tower, an alarm was going off in the cockpit just before it crashed. It is believed that there may have been a mechanical failure.
Officials were unclear as to who was piloting the plane at the time. According to the Federal Aviation Administration website, there was no one aboard who had the credentials to fly the plane. Joe Lara had a pilot's license at one time, but his medical certification expired in 2017. Brandon Hannah also had a pilot's license, but the FAA database shows that he did not have the proper certification for the Cessna 500 series.
*** Click Here to Support Conservative Journalism in Tennessee. We can't cover Tennessee stories you care about without your support!***
"The debris field is approximately a half of a mile wide," said Rutherford County Fire Captain and Incident Commander John Ingle.
Crews worked on recovery efforts through the night on Saturday and resumed again on Monday. Dive teams recovered both human remains and pieces of the plane.
The National Transportation Safety Board is in charge of the investigation.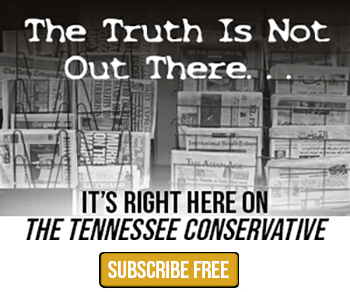 Lara, 66, was the founder of the Remnant Fellowship Church. Her religious movement was focused on helping people escape the power of vices, specifically related to excessive eating. Lara connected Christian beliefs to weight loss with her "Weigh Down Workshop" and gained international fame. Her program was intended to help people "turn away from the love of food and toward a love of God", according to the website.
Joe Lara, 58, had a brief stint playing Tarzan in the television series "Tarzan: The Epic Adventures" in the 1990s.
Rutherford County spokeswoman Ashley McDonald held a press conference at Fate Sanders Marina on Percy Priest Lake. During that news conference, McDonald read a statement that had been sent in by the couple's daughter and Brandon Hannah's wife, Elizabeth Shamblin Hannah.
"The seven Remnant Fellowship leaders lost yesterday including my husband and my mother were some of the finest, most righteous and loving people I have ever known," the statement read. "I want the entire world to know that my mother Gwen Shamblin Lara was the kindest, most gentle selfless and loving mother and best friend to me and my brother. Her actions and words changed thousands of lives for the better."
She also said that her husband was "one of the most selfless and loving spouses and fathers on the planet."
Lara's son Michael Shamblin also addressed the loss of Joe Lara.
"Joe Lara was such a wonderful husband to my mother and he will be missed."
The church also released a statement, saying that Lara's children "intend to continue the dream that Gwen Shamblin Lara had of helping people find a relationship with God."