Cool Nights & Pleasant Daytime Highs On Tap For TN!
Weather Images created by WeatherWX.com
By Meteorologist Mark Baldwin –
 A beautiful October day is in store for Tennessee! After some patchy morning fog, look for mostly sunny skies and pleasant afternoon highs. Much of the state will climb to near 70 degrees by afternoon, with areas of West Tennessee climbing into the mid 70s.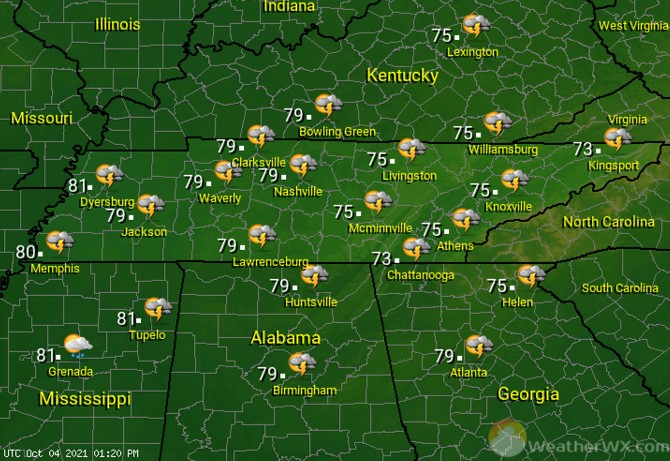 Clear and starry skies will give way to some patchy fog again Monday night. Overnight lows will fall into the 40s. 
Another absolutely beautiful day awaits the Volunteer state for Tuesday. Afternoon highs will range from the mid 70s for West Tennessee to the lower 70s for East Tennessee.  
Visit Meteorologist Mark Baldwin on Twitter, Facebook and at meteorologistmark.com.