Cool Temps Hold With Showers On The Way – Tennessee Weather Forecast
Weather Images created by WeatherWX.com
Published May 11, 2021
By Meteorologist Mark Baldwin –
Some of us will see more sun than we did yesterday, but there will still be plenty of clouds in our Tennessee skies today. As we get later into the day, showers will begin moving in from the south. There may even be a rumble of thunder or two for those of you nearest the southern border. Temps will be a bit warmer today across the state, with everyone reaching the mid to upper 60s.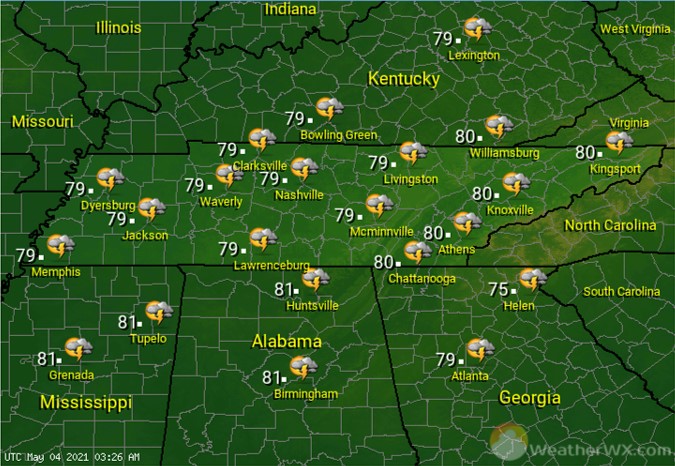 The showers that began moving in during the latter part of Tuesday will continue moving in during the night. Counties nearest the southern border of Tennessee will once again have the best chance for hearing a rumble of thunder. It's a chilly rain for this time of year, with lows in the 40s for most.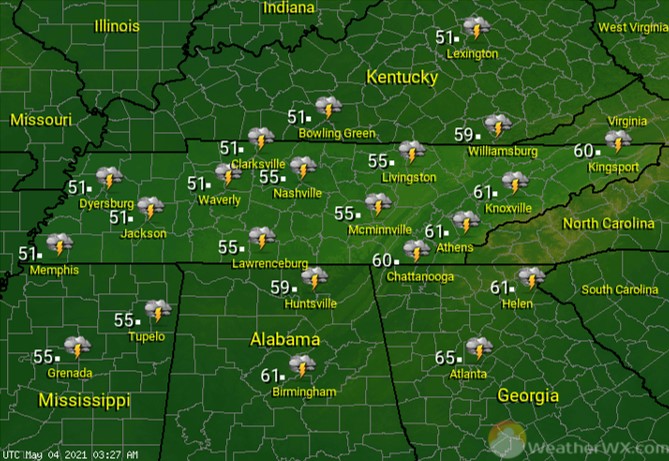 Wednesday holds more clouds, and perhaps a shower, for many of us. The farther north you go the better your chances are for seeing some sunshine. Temperatures remain below normal for this time of year, with highs in the low to mid 60s statewide. Highs this time of year are normally well into the 70s across the state.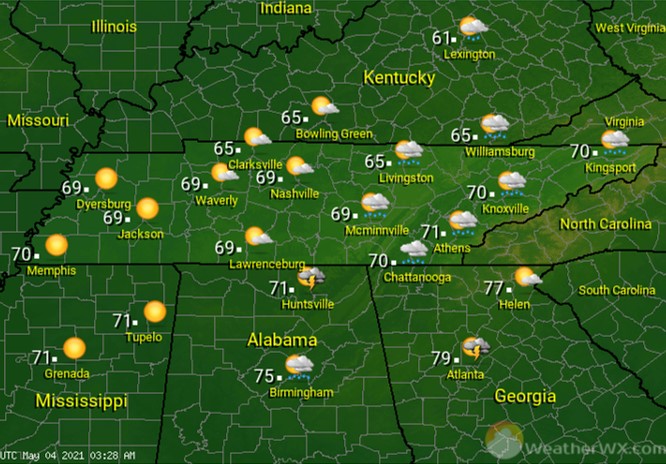 Visit Meteorologist Mark Baldwin on Twitter, Facebook and at meteorologistmark.com.