Damaging Winds, Large Hail And A Tornado Possible This Evening!
Weather Images created by WeatherWX.com
Published May 3, 2021
By Meteorologist Mark Baldwin –
Scattered showers and thunderstorms will be possible statewide. A few storms could be strong to severe, especially across West Tennessee. Damaging winds and large hail are the primary threats, though an isolated tornado cannot be ruled out.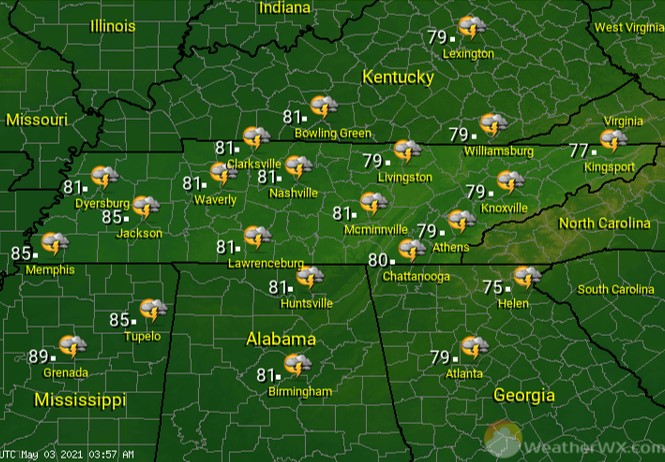 The threat for strong to severe storms continues into the night, especially for West and Middle Tennessee. Damaging winds, large hail, and an isolated tornado are all possible in the overnight hours. Make sure you have a NOAA weather radio.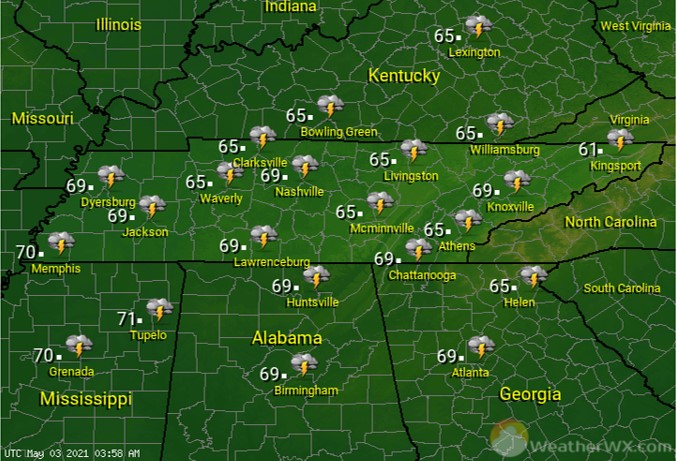 Strong to severe storms are possible once again on Tuesday, though the threat is much higher than what we will see Monday or Monday night. All modes of severe weather are possible, including tornadoes. A strong cold front will make its way across the state, clashing with an unseasonably warm and humid airmass. Heavy rainfall is also possible, which could lead to flash flooding.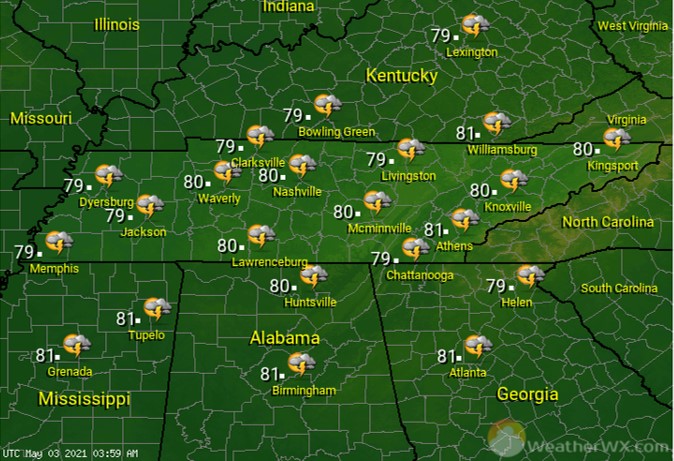 Visit Meteorologist Mark Baldwin on Twitter, Facebook and at meteorologistmark.com.