Dems Divide Over Details Of Key Legislation, Ramp Up Public Attack
Photo Credit: Senator Joe Manchin III / Facebook
The Center Square [By Casey Harper] –
Democrats' division over the $3.5 trillion reconciliation bill has further deepened after disagreement on key provisions of the legislation and public attacks between members of the party.
U.S. Rep. Alexandria Ocasio-Cortez, D-N.Y., sent a fundraising email late Monday taking aim at U.S. Sen. Kyrsten Sinema, D-Ariz., who has withheld her support for the bill so far, citing its lofty price tag.
"You don't have to put corporate lobbyists over people to legislate, fundraise, and win," Ocasio-Cortez said in a shot against Sinema, calling her "just one example of many members of Congress who take massive donations from corporate and special interest groups."
The email is the latest in heightened tension between Democrats after they failed to pass either the infrastructure bill or reconciliation package in recent weeks as many Democrats had projected.
U.S. Sen. Joe Manchin, D-W.V., recently told the Biden administration about more requirements he'd like on key provisions in the legislation, according to reporting from Axios, such as a $60K income cap on the child tax credit, a work requirement and other requests, all while making it clear he will not support legislation with a $3.5 trillion price tag. Earlier this month, Manchin said he would support a $1.5 trillion plan, a figure far below President Joe Biden's target that would likely require entirely cutting certain favorite Democratic proposals currently included in the plan, such as climate change spending, paid family leave or universal pre-kindergarten.
"However, I have serious concerns about the grave consequences facing West Virginians and every American family if Congress decides to spend another $3.5 trillion," Manchin said in August. "Over the past year, Congress has injected more than $5 trillion of stimulus into the American economy – more than any time since World War II – to respond to the pandemic."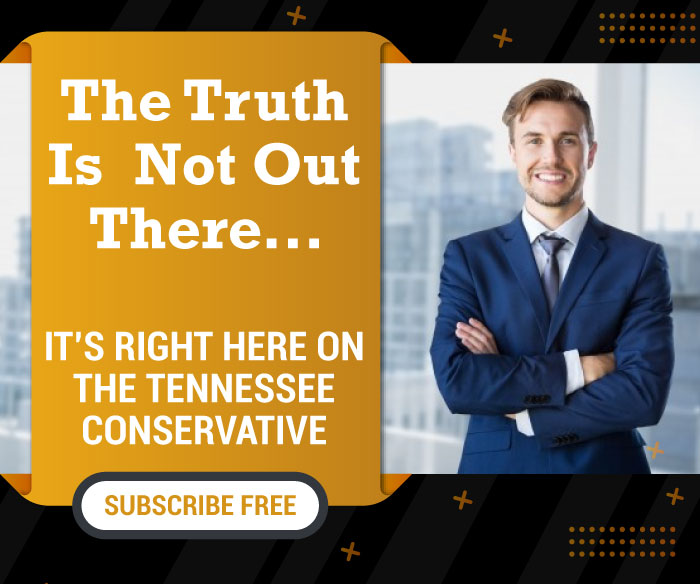 At the same time, U.S. Sen. Bernie Sanders, I-Vt., who has championed the legislation, has grown increasingly aggressive in pressuring Manchin, even making the unorthodox move of publishing an op-ed in his home state.
"The $3.5 trillion Build Back Better bill, supported by President Biden and almost all Democrats in Congress, is an unprecedented effort to finally address the long-neglected crises facing working families and demand that the wealthiest people and largest corporations in the country start paying their fair share of taxes," says early in the piece, which was published Friday in the Charleston Gazette-Mail, Manchin's home state and far from Sanders' Vermont home.
***Click HERE to support Conservative Journalism in Tennessee. We can't bring you stories like this without your support!***
Sanders even goes on to name Manchin in the opinion article.
"Poll after poll shows overwhelming support for this legislation," Sanders wrote. "Yet, the political problem we face is that in a 50-50 Senate we need every Democratic senator to vote 'yes.' We now have only 48. Two Democratic senators remain in opposition, including Sen. Joe Manchin, D-W.Va. This is a pivotal moment in modern American history. We now have a historic opportunity to support the working families of West Virginia, Vermont and the entire country and create policy which works for all, not just the few."
Manchin responded to the article, pushing back hard on Sanders' claims and making it clear Democrats have a long way to go before reaching an agreement.
"This isn't the first time an out-of-stater has tried to tell West Virginians what is best for them despite having no relationship to our state," Manchin said. "Congress should proceed with caution on any additional spending and I will not vote for a reckless expansion of government programs. No op-ed from a self-declared Independent socialist is going to change that."

About the Author: Casey Harper, The Center Square D.C. Bureau Reporter – charper@centersquare.com ~ Harper is a Senior Reporter for the Washington, D.C. Bureau. He previously worked for The Daily Caller, The Hill, and Sinclair Broadcast Group. A graduate of Hillsdale College, Casey's work has also appeared in Fox News, Fox Business, and USA Today.