Dry Streak Comes To An End For TN!
Weather Images created by WeatherWX.com
By Meteorologist Mark Baldwin –
A beautiful September day is in store for Tennessee. It will be a warm day across the state, with highs ranging from near 90 near the Mississippi River, to highs near 80 across the east.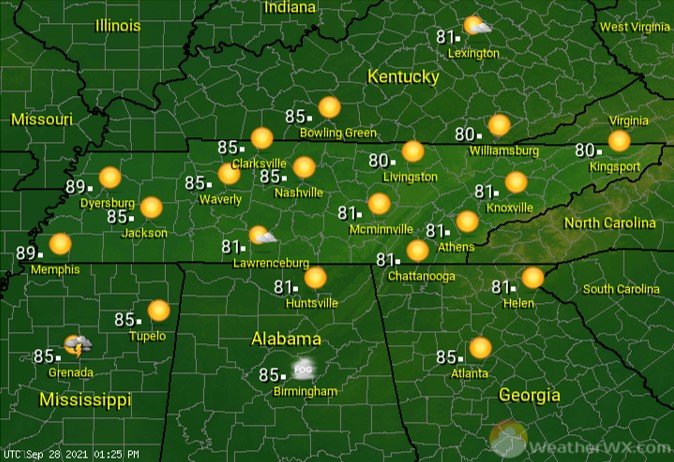 Clear skies will lead to patchy fog. Overnight lows will fall to near 60 degrees for much of the state, with areas around Memphis only falling to near 70 degrees.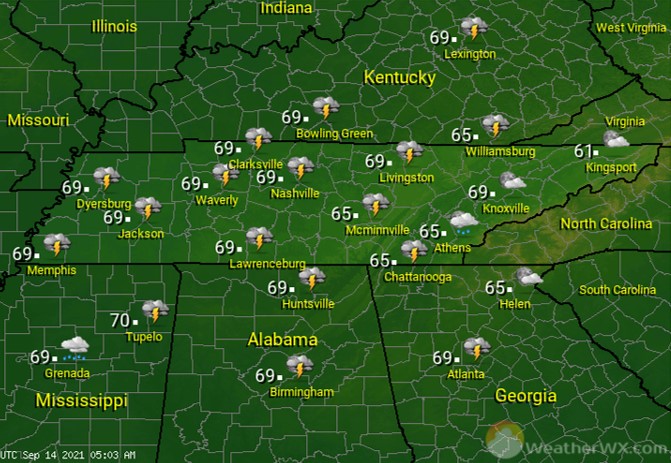 The dry streak of weather comes to an end for the state, with a chance for an afternoon or evening shower or storm being introduced for mainly West Tennessee. Afternoon highs will climb into the mid to upper 80s for much of the state, with higher elevations holding in the lower 80s.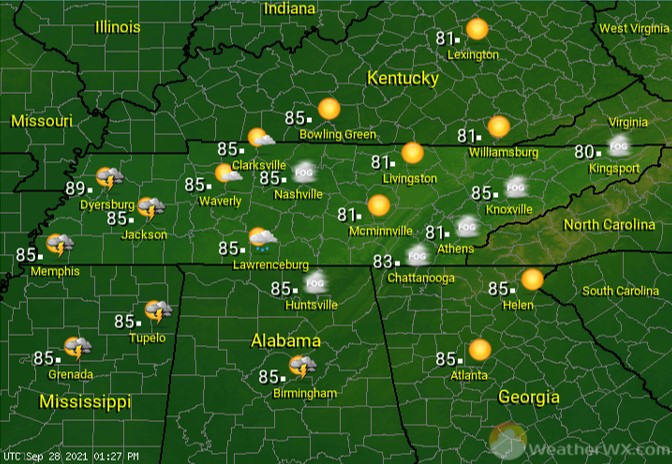 Visit Meteorologist Mark Baldwin on Twitter, Facebook and at meteorologistmark.com.