Expect Clouds, Showers And Storms To Start The Week
Weather Images created by WeatherWX.com
Published May 17, 2021
By Meteorologist Mark Baldwin –
We'll see plenty of clouds for the first day of our new work week, and some of those clouds may drop some showers and thundershowers across West Tennessee. Another system may lead to a thundershower for the northeast portion of our state, as well. Storms that develop in Tennessee today are expected to stay below severe limits.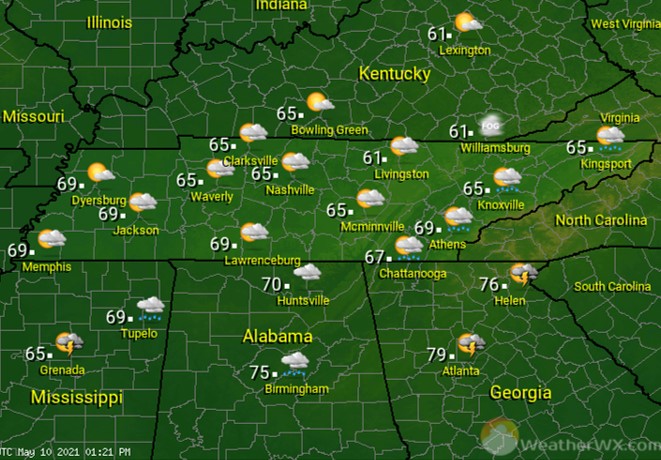 A mild and mostly cloudy night is expected across the state. Isolated to scattered showers will be possible, with the best chance of thunder across West Tennessee. A rumble of thunder may also be heard in the night across the northeast. Once again, all storms are expected to stay below severe limits.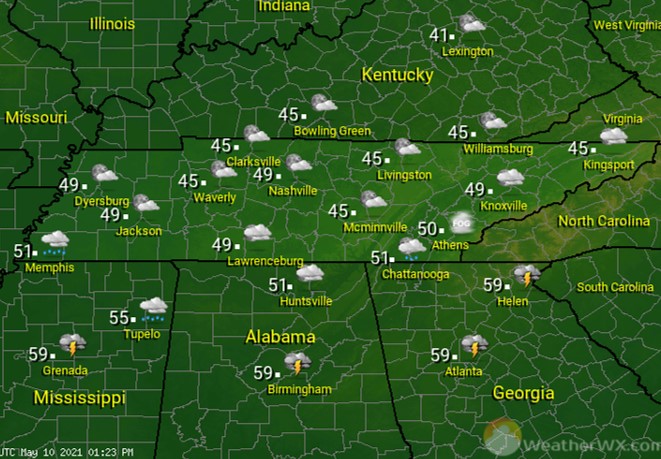 Tuesday will bring the best chance of rain for the week, but even that's not looking impressive. Rain chances stand at about 30%-40% statewide. Nevertheless, look for partly to mostly cloudy skies, with a chance for a shower or thundershower. Severe storms are not expected.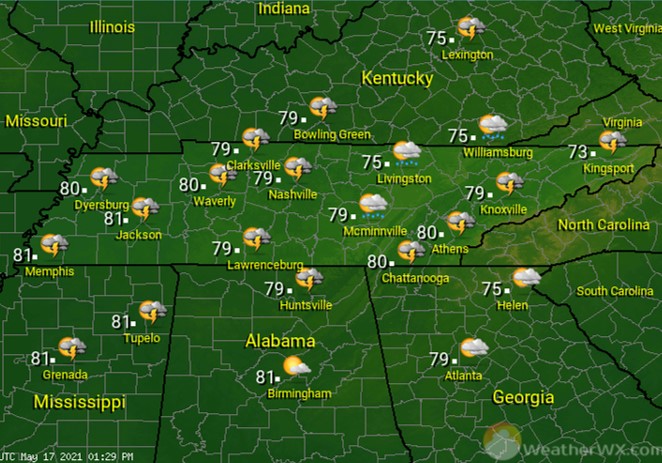 Visit Meteorologist Mark Baldwin on Twitter, Facebook and at meteorologistmark.com.