Former Chattanooga Mayor Berke To Become Consultant
Photo: Former Chattanooga Mayor Andy Berke
Photo Credit: Andy Berke / Facebook
Published June 7, 2021
The Tennessee Conservative Staff –
Former Chattanooga Mayor Andy Berke is set to become a consultant and law professor two months after leaving office. Berke's second term as mayor ended in April.
On Friday, he announced that he will be teaching public policy at Vanderbilt Law School. He will also be a special advisor for Chancellor Daniel Diermeier.
Berke also announced he would be partnering with Cityfi, a consulting agency.

"My career has been focused on serving people — making communities safer and more connected, helping them thrive, and finding ways they can work better for everyone. I'm very fortunate to be able to continue doing the things I love through these new opportunities," he said in his press release.
Before serving as Chattanooga's Mayor, Berke was also a state senator and a litigator. He served from 2013 to 2021.
*** Click Here to Support Conservative Journalism in Tennessee. We can't cover local stories like this without your support!***
When reflecting on his time as mayor, Berke said he had not originally been interested.
He said, "I never wanted to be mayor. Lots of people were encouraging me to enter the race, and I told all my friends and supporters that I wasn't going to do it. The job had too many problems and too many issues. But I saw some problems happen in the city, and I thought about writing an op-ed for the Chattanooga Times Free Press. Then I searched my soul and thought, 'All your friends and supporters are telling you that you should run for mayor, and instead you're talking about writing an op-ed from the cheap seats. Seems like you should reconsider."
Berke's administration caused several major changes to the city. They created the Baby University early childhood development initiative and the City's first Office of Early Learning, started downtown's Innovation District, restricting many of the departments, and redesigned the city budget.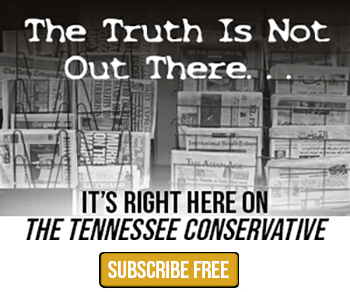 "I think everything in the last eight years flowed from having the organization aligned, the budget in place," Berke said.
In 2015, he was named American City & County's 2015 municipal leader of the year.
Hamilton County Mayor Jim Coppinger said, "Andy's strongest characteristic, from where I sat, is when it came to economic development, or creating jobs, or any critical issue like that that we were working on together, was his willingness to work together. I would say he has an ability to work together to accomplish the goal, which is generally about getting the business or getting the jobs that the citizens need. He played a key role in making these things happen."
"I had my time," Berke said. "This is what I had, and I did the best I could. Now it's somebody else's turn. I think it's always difficult when you have this kind of job, to think about not doing it. Because it's a consuming position. When you say you're not going to do something that's been consuming you for eight years, then that's a life change."
Berke will also be working with the Strong Cities Network to prevent violent extremism. He was involved in 2016 when Chattanooga first joined the Strong Cities Network.