Group Sues SBA, Allege American Rescue Plan Institutes Racial, Gender Discrimination
Photo: The U.S. Small Business Administration Building in Washington D.C.
Photo Credit: Andre Bierzynski / Google
Published May 26, 2021
By Bethany Blankley [The Center Square contributor] –
The Texas Public Policy Foundation and America First Policy Institute have sued the U.S. Small Business Administration, alleging a provision in the America Rescue Act requires the SBA to prioritize businesses owned by women and minorities to receive nearly $30 billion in COVID-19-designated relief money above other applicants.

Greer's Ranch Café vs Guzman was filed against the SBA and its acting director, Isabella Casillas Guzman, in the U.S. District Court for the Northern District of Texas. It is the first lawsuit filed by the TPPF and AFPI against the Biden administration.
The ARPA, which passed along party lines and was signed into law by President Joe Biden, appropriated $28.6 billion to a Restaurant Revitalization Fund to be doled out to applicants. Section 5003 of the bill requires the SBA to prioritize applicants who are women, veterans, and socially and economically disadvantaged business owners.
The SBA defines socially disadvantaged individuals as those "who have been subjected to racial or ethnic prejudice or cultural bias within American society because of their identities as members of groups and without regard to their individual qualities. The social disadvantage must stem from circumstances beyond their control."
Economically disadvantaged individuals are defined as those whose "ability to compete in the free enterprise system has been impaired due to diminished capital and credit opportunities as compared to others in the same or similar line of business who are not socially disadvantaged."
*** Click Here to Support Conservative Journalism in Tennessee. We can't bring you News Stories such as this without your support!***
The lawsuit asks the court to determine whether the government has the right to deny Americans access to federal assistance based on their ethnicity and gender. The groups argue the government's policy "is wantonly illegal, unconstitutional, and immoral."
"These race and sex preferences are patently unconstitutional, and the Court should promptly enjoin their enforcement," the complaint states. "Doing so will promote equal rights under the law for all American citizens and promote efforts to stop racial discrimination, because '[t]he way to stop discrimination on the basis of race is to stop discriminating on the basis of race.'"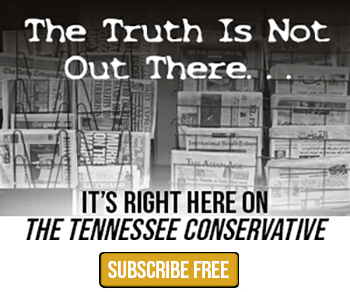 TPPF's Chief Counsel Robert Henneke said, "For over 125 years, the United States Supreme Court has recognized that the Constitution forbids discrimination by the government against any citizen because of his race. This lawsuit will enforce that guarantee."
The lawsuit calls on the court to block the enforcement of any policy that would discriminate against certain classes of people in order to "promote equal rights under the law for all American citizens and promote efforts to stop racial discrimination."
As of May 12, the RRF has received more than 147,000 applications from women, veterans, and socially and economically disadvantaged business owners, requesting a total of $29 billion in relief funds, representing nearly half of the applicants.
Guzman argues the SBA "is helping thousands of restaurants and other food and beverage businesses across the country get the help they desperately need to recover and rebuild from this pandemic. The numbers show that we've been particularly successful at reaching the smallest restaurants and underserved communities that have struggled to access relief. These businesses are the pillars of our nation's neighborhoods and communities. We are making progress, but we have much more work to do as we continue reaching our underserved entrepreneurs."
Overall, the SBA received more than 266,000 applications representing over $65 billion in requested funds. During the first week of the program, it received applications from 76,183 women business owners, 6,093 veteran business owners and 42,284 economically and socially disadvantaged individuals.
A total of $2.7 billion of relief funds have already been distributed to 21,000 restaurants since the fund opened May 3, 2021, the SBA reports.