Hamilton County Health Department Prioritize 'Underserved Groups' For Covid Vaccinations
'Medically-Fragile' Individuals, Including The Elderly, Receive Priority For Vaccinations In Hamilton County.

Photo Credit: CC
Published March 8, 2021
The Tennessee Conservative Staff –
Hamilton County, TN – On a Thursday March 4th briefing, Health Administrator Becky Barnes highlighted the efforts of the Health Department to vaccinate the 'underserved groups' in the community. 
"We do want to vaccinate our medically-fragile people first because that is where you see the most deaths in our community," Barnes said.
According to Barnes, two new partners to the Hamilton County Health Department will come online this week to provide vaccinations – Erlanger Dodson Avenue Clinic and Erlanger Southside Clinic.
An additional partnership with University of Tennessee at Chattanooga Nursing School took place last week.
UTC Nursing Professor, Dr. Kristina Wick, nursing students and social work students formed a Strike Team to immunize 90 elderly, handicapped residents of high-rise apartments.
This team will also return to do second doses when the time is appropriate, according to Barnes.
"Reaching these underserved groups is a high priority for us and we keep that at the forefront of our efforts always," Barnes said.
Barnes stated that the percentage of vaccinations being received by persons of Hispanic ethnicity has remained at two percent.
However, Barnes said, "We're very pleased that the percentage of our vaccine going to the black population in our community has increased.  When we first started posting these metrics it was 8% of the vaccine, then last week it was 9%, then this week it was 10%, so that's definitely moving in the right direction."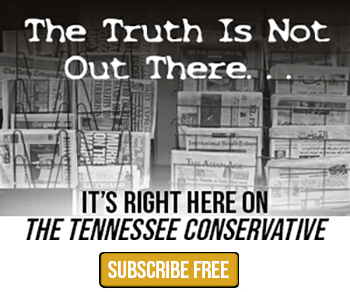 The Hamilton County Health Department has also been working to administer vaccinations in the homeless population.
Hamilton County Homeless Health Coordinator, Karen Guinn, stated that the Homeless Healthcare Clinic is following the same phases as the rest of the county.
"In the early phases of vaccine distribution, we worked to identify those that were 75 years of age and older and then moving to those that were 70 years of age or older and arrange transportation to one of the Health Department's community vaccination PODs," Guinn said.
Guinn stated that they have nurses and outreach staff that go out to the community to vaccinate to places where homeless people are staying including camps, shelters, streets, cars and motels.
Guinn noted that canvassing the area the day before vaccinating tends to work best. Shelter staff also work to notify homeless persons of vaccination opportunities.
Barnes stated that, "Covid immunizations are increasing and the volume of vaccine coming in is increasing…We are hearing, by the end of the month there will be a significant bump in the number of vaccines available. Remember that Walmart and Sam's Club have vaccine, as do some other community providers."
Mayor Coppinger reported that, "Our numbers are still really trending in a positive direction. I looked at the (COVID) hospitalizations today, we only had 19 people from Hamilton County that were admitted today. Only three on a ventilator and I think only about 54 people total in the hospitals (due to COVID)."
Coppinger stated that active cases in Hamilton County were under 1,000 as of Thursday.
"We still got a long way to go.  We're all anxious to get out of masks because of the progress we're seeing but we just need to bear with it, get these shots in the arms, give opportunities for people to be vaccinated, so that we can have a safe community," Coppinger said.