Hamilton County Schools Go Mobile With Learning Labs
Photo: HCS Mobile Learning Lab
Photo Credit: Hamilton County Schools 
Published July 2, 2021
By Cody Patterson and The Tennessee Conservative staff –
This week, Hamilton County Schools' new Mobile Learning Lab traveled to East Ridge Elementary offering interactive lessons to students outside the school.
Teachers aboard the HCS Mobile Learning Lab are providing a community outreach service with a variety of academic support and enrichment offerings in math, science, literacy and the arts to currently enrolled HCS K-5 students.

Jennifer Defur and Rita Schubert, two HCS educators, led around 25 students from the Missionary Ridge community in literacy and art activities across three learning stations.

Defur, a teacher at East Ridge Elementary School said, "Learning happens everywhere and not just inside a school building. We are excited to use these mobile learning labs to support underserved students, close learning gaps, and deepen relationships with our surrounding communities."
*** Click Here to Support Conservative Journalism in Tennessee. We can't cover education in Hamilton County without your support!***
According to HCS, the goal of the Mobile Learning Labs is to benefit hundreds of elementary students per semester by providing additional learning time outside of school and engaging parents in their child's education.
HCS states that they aim to meet students and families within their communities to help parents learn how they can support learning at home while providing students additional learning opportunities with teachers outside of the traditional classroom.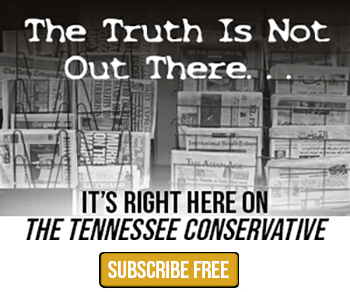 The HCS Mobile Learning Labs are renovated mini school buses that have been outfitted with furniture and educational tools to create a mini-classroom on wheels.
They can also transport materials that can be used to set up an interactive learning environment anywhere. Eventual plans include adding Wi-Fi hotspots and increasing visits to community sites such as parks, apartment complexes, or other neighborhood locations.
The HCS Mobile Learning Labs are the product of a partnership between the HCS Foundation, The Passage, Range Projects, Ally Architecture, and Sign-Rite, Inc.
There are three Mobile Learning Labs serving the five learning communities of HCS.
Dr. Bryan Johnson, superintendent of Hamilton County Schools, stated, "The HCS Mobile Learning Labs mark continued momentum towards access to meaningful supports for all students, and progress forward in our goal of ensuring all students thrive."
"We are grateful for the support of our community partners and the commitment of Hamilton County Schools' teachers to accelerate student learning inside and outside the classroom," Johnson said.
The Mobile Learning Labs are an additional component HCS has added to combat learning loss and increase literacy in Hamilton County students.
Following school closures and the extended period of time many students were not in the classroom starting with the onset of the pandemic last year, literacy and learning loss have been under the microscope.
With that in mind, HCS launched their 'SUMMER Reach' program at approximately 40 sites across the District.
The first session of the program just ended on June 25th and the next session is scheduled to begin on July 7th, terminating on the 27th.