Harshbarger's Request For Vote Against Taxpayer Funded Abortion Blocked
Photo: Representative Diana Harshbarger
Photo Credit: harshbarger.house.gov & Public Domain
Published July 26, 2021
The Tennessee Conservative [By Jason Vaughn] –
Representative Diana Harshbarger addressed the floor last week, asking the U.S. House of Representatives to take a vote on a bill that would prevent taxpayer money to be used to fund abortions. This request was blocked by House Speaker Nancy Pelosi and her Democrat counterparts.

The bill, originally introduced by Representative Chris Smith of New Jersey, would make the Hyde Amendment a permanent law and would keep taxpayers from being forced to cover the expenses of elective abortions through Medicaid and other federal programs.
In her one-minute appeal, Harshbarger touted the impact the amendment has had for decades.
*** Click Here to Support Conservative Journalism in Tennessee. We can't cover topics like this without your support!***
"Since enacted, the Hyde Amendment ban on taxpayer funded abortions has saved nearly two and a half million lives," Harshbarger stated.
Harshbarger was joined by two other representatives, Representative Kevin Brady of Texas and Representative Tim Walberg of Michigan.
The latest rejection marks the 38th time the vote has been blocked in the past month.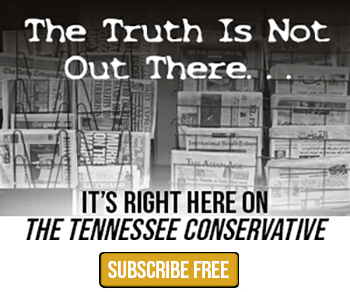 The Hyde Amendment has been in place since 1976 and has largely had bipartisan support in the federal budget. However, recently, Democrats have opted to make a move against public opinion, instead siding with the abortion industry in their attempt to push abortion expenses on to taxpayers.
It was recently left out of the $1.9 American Rescue Plan Act signed by President Biden on March 11, and it was not included in the May 28 proposed federal budget.
Pro-abortion Democrats argue that low-income women need the assistance of taxpayer funded abortions. Smith argues that people who do not approve of abortions should not be expected to foot the bill for them.
The amendment "protects both the woman and her unborn child…I have consistently (no fewer that 50 occasions) voted against federal funding for abortions. Those of us opposed to abortion should not be compelled to pay for them." Smith said.
In a Twitter post the following day, Harshbarger reiterated her stance in the fight for the unborn.
The post reads, "Last night I demanded that the No Taxpayer Funding for Abortion Act come up for a vote to ensure critical pro-life protections like the Hyde Amendment remain in place. Sadly, liberals disagree. I will always fight for the lives of the unborn!"

About the Author: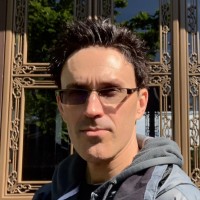 Jason Vaughn, Media Coordinator for The Tennessee Conservative
Jason previously worked for a legacy publishing company based in Crossville, TN in a variety of roles through his career. Most recently, he served as Deputy Directory for their flagship publication. Prior, he was a freelance journalist writing articles that appeared in the Herald Citizen, the Crossville Chronicle and The Oracle among others. He graduated from Tennessee Technological University with a Bachelor's in English-Journalism, with minors in Broadcast Journalism and History. Contact Jason at news@TennesseeConservativeNews.com