Heat & Humidity Fuels Thunderstorms For TN!
Weather Images created by WeatherWX.com
Published August 9, 2021
By Meteorologist Mark Baldwin –
It's a hot and humid August day in Tennessee. That heat and humidity will provide the fuel for scattered showers and thunderstorms today, especially in the heat of the afternoon. The greatest chances of rain will be across Middle Tennessee and the Cumberland Plateau, where rain chances are at 50%. Rain chances are about 30% elsewhere. Expect afternoon highs to climb to near 90 across Middle and East Tennessee, while fewer clouds and more sunshine will lead to highs in the mid 90s for the Memphis area. For this reason, heat advisories are in effect for West Tennessee for today.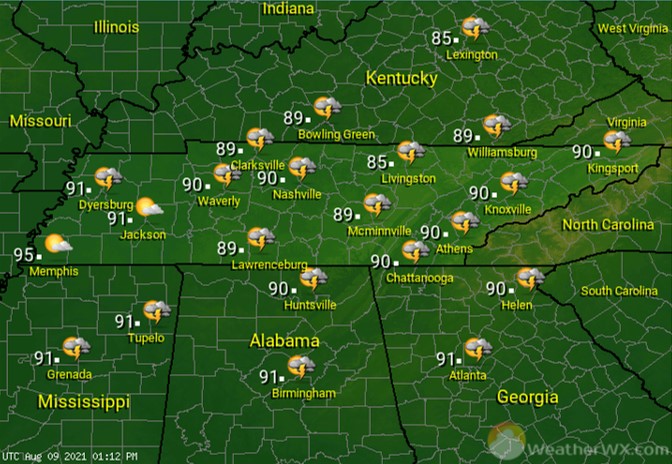 Showers and thunderstorms will likely linger into the early evening hours, though a few may try to hold on to midnight or so. We're in store for a very muggy night, with lows only falling into the 70s.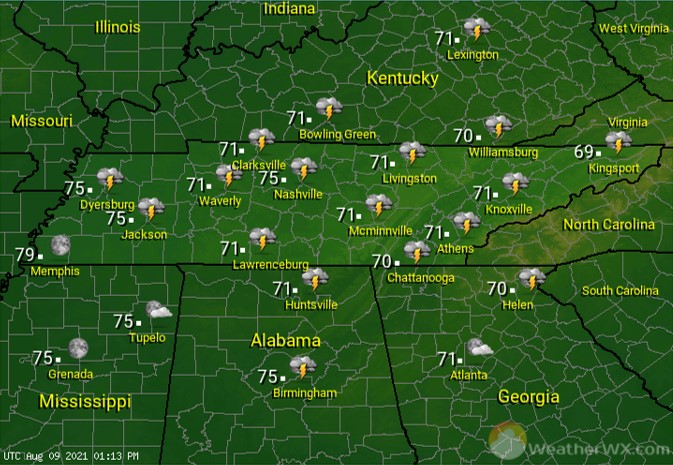 It's another hot and humid day, with showers and thunderstorms scattered about the state, especially in the afternoon and evening. Rain chances are about 50% for much of the state. Once again, the lower rain chances will be found across West Tennessee (20%-30%), which will also allow afternoon high temps to be much warmer there. Heat advisories will likely be needed again for West Tennessee for Tuesday.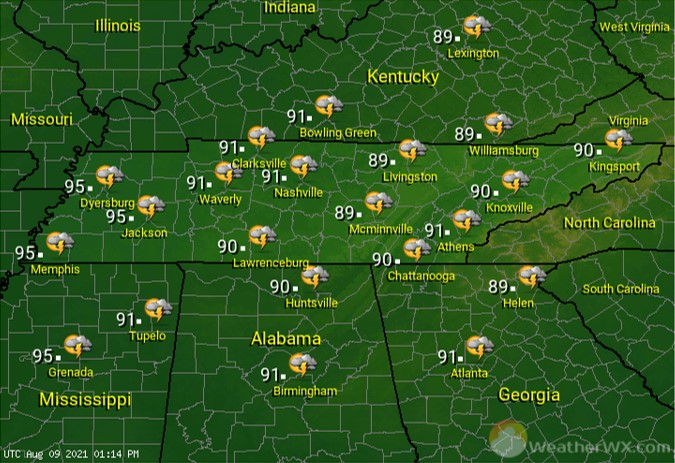 Visit Meteorologist Mark Baldwin on Twitter, Facebook and at meteorologistmark.com.