Heat & Humidity Linger Through Weekend
Weather Images created by WeatherWX.com
Published July 23, 2021
By Meteorologist Mark Baldwin –
 A hot, hazy, and humid Friday is in store for Tennessee! An isolated afternoon thunderstorm is possible across southwest Tennessee, including the Memphis area, but the rest of us will likely stay hot and dry. Afternoon high temps will climb into the mid to upper 80s,with our cities reaching for the 90-degree mark.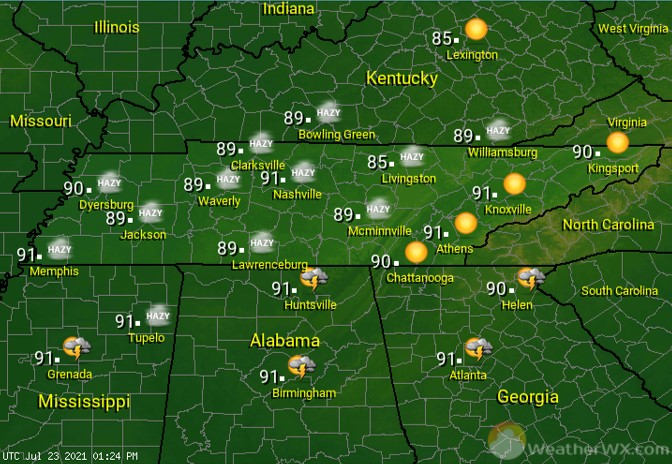 Under clear and starry skies, muggy overnight lows will only fall into the 70s across West Tennessee. The rest of us should see overnight lows in the mid to upper 60s.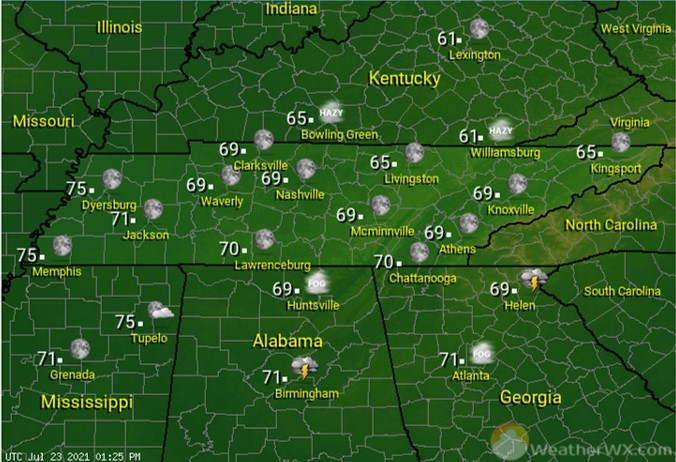 The heat and humidity should lead to a slightly better chance for afternoon and evening heat-of-the-day showers and thunderstorms. That rain chance varies from about 30% in the west, to about 20% in the east. Afternoon highs will top out near 90 degrees statewide.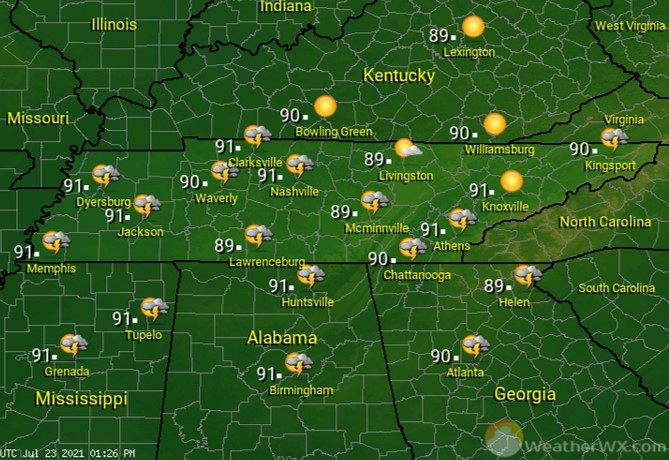 Sunday is looking like yet another hot and humid day. That heat and humidity will lead to a few afternoon and evening showers and thunderstorms for the Volunteer State. That rain chance should stay in the 30%-40% range statewide.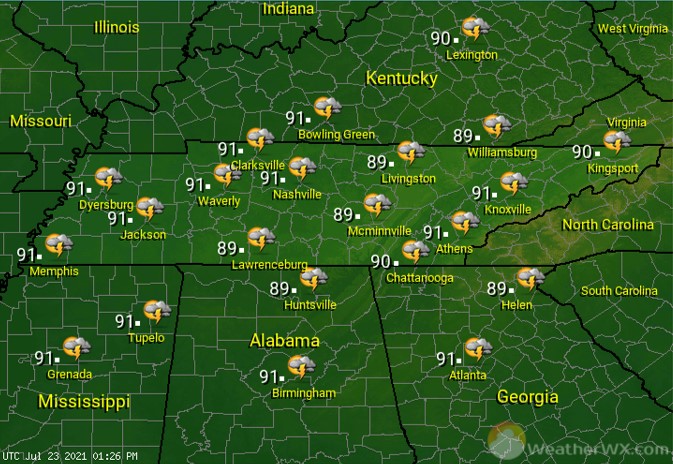 Visit Meteorologist Mark Baldwin on Twitter, Facebook and at meteorologistmark.com.