Hot Weather But Humidity Falling
Weather Images created by WeatherWX.com
Published June 14, 2021
By Meteorologist Mark Baldwin –
It's another hot day in Tennessee, but I have some good news! The humidity will be dropping throughout the day! That will make it feel much more comfortable than the hot and humid days we've seen over the past week. So, while highs will be around 90 for many of us, the drier air will make those warm temperatures feel much less oppressive.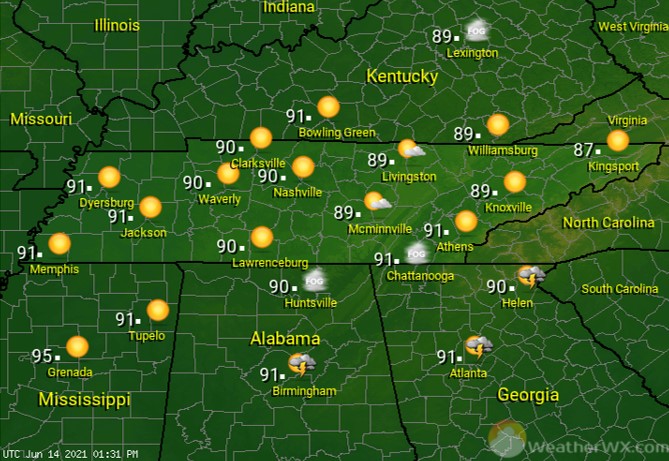 As drier air continues to filter in from the north, overnight lows will fall into the low to mid 60s. Starry skies will make for some excellent night skywatching!   
The drier arrives Monday and the slightly cooler air arrives to go with it on Tuesday. Though temps warm into the low to mid 80s for most, that northerly breeze and low humidity level will make it feel quite nice!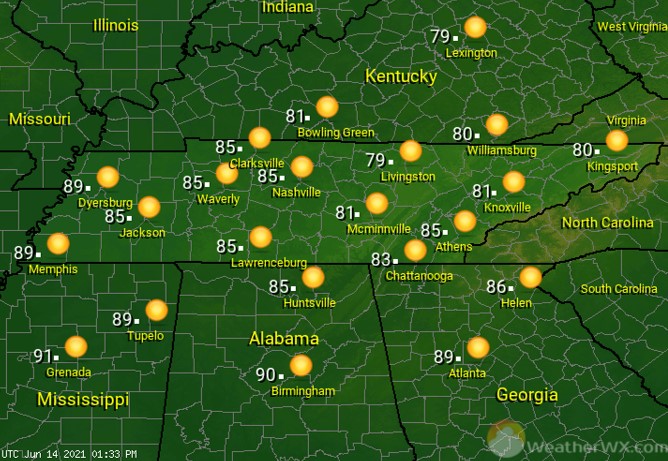 Visit Meteorologist Mark Baldwin on Twitter, Facebook and at meteorologistmark.com.