Humidity & Temps On The Increase In Tennessee!
Weather Images created by WeatherWX.com
Published June 17, 2021
By Meteorologist Mark Baldwin –
Mostly sunny skies are in store for Tennessee again for today. Both temperatures and humidity will begin to increase just a bit today, but it should still feel quite comfortable. Afternoon high temperatures should be in the mid to upper 80s for most, with the Cumberland Plateau and upper East Tennessee being in the lower 80s.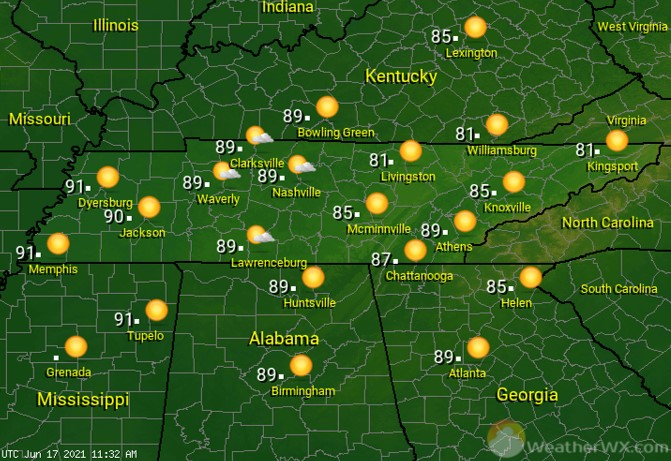 A clear and pleasant night is in store for the region. Under starry skies, much of the state will be in the 60s for overnight lows.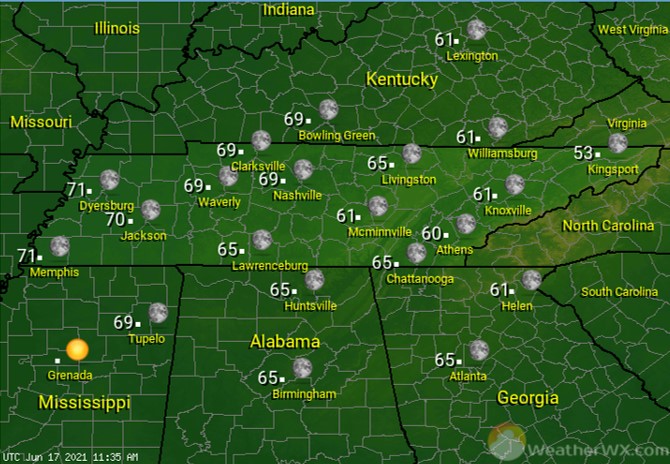 Heat and humidity increase to the point that Friday afternoon will be uncomfortable. We all knew our low humidity wouldn't last! Be careful in the heat. Afternoon highs will be in the low to mid 90s for West and Middle Tennessee, while East Tennessee temperatures climb to near 90.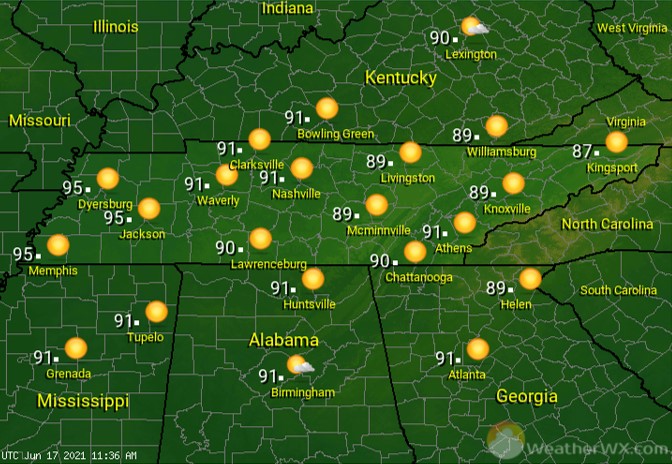 Visit Meteorologist Mark Baldwin on Twitter, Facebook and at meteorologistmark.com.