Increased Humidity & Chance Of Wet Weather On The Way!
Weather Images created by WeatherWX.com
By Meteorologist Mark Baldwin –
After morning fog burns off, look for fair to partly cloudy skies for this Monday. High, thin cirrus clouds will move in by afternoon for many of us. Those are clouds blowing off the top of Tropical Storm Nicholas in the Gulf. Afternoon highs will be in the mid to upper 80s across the state.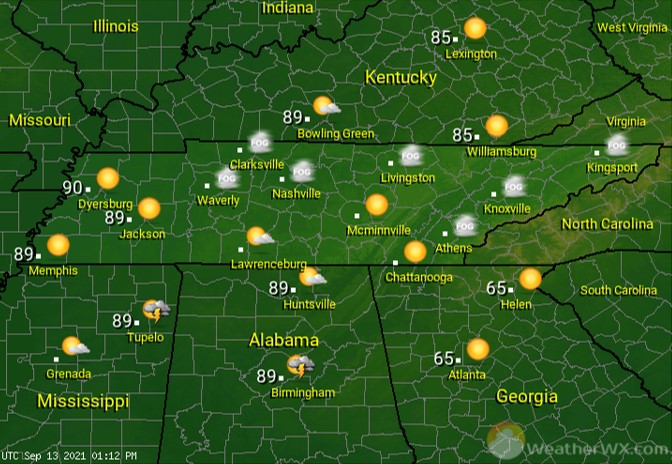 Under fair skies, overnight lows will fall into the 60s. It will be a more humid night, as a moist flow from the Gulf continues to move northward. There may even be an overnight shower or storm across southern West Tennessee.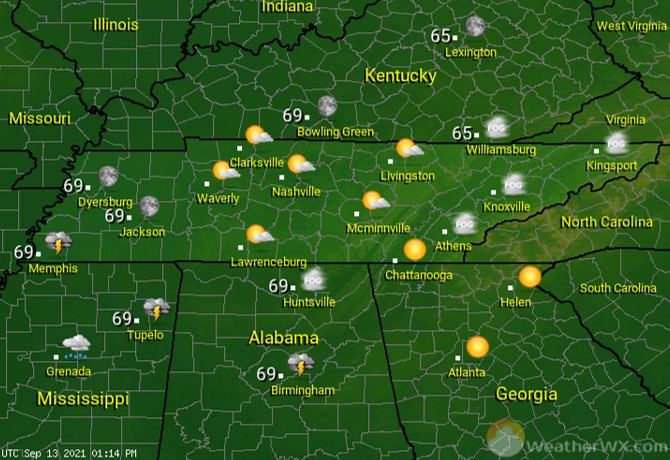 With increasing moisture from Nicholas and hot afternoon high temperatures, showers and storms are likely to develop across the state, especially in the afternoon. Those rain chances are greatest across the west and least across the east. Expect a 50% chance of scattered storms across West Tennessee, with those chances dropping to 20% across East Tennessee.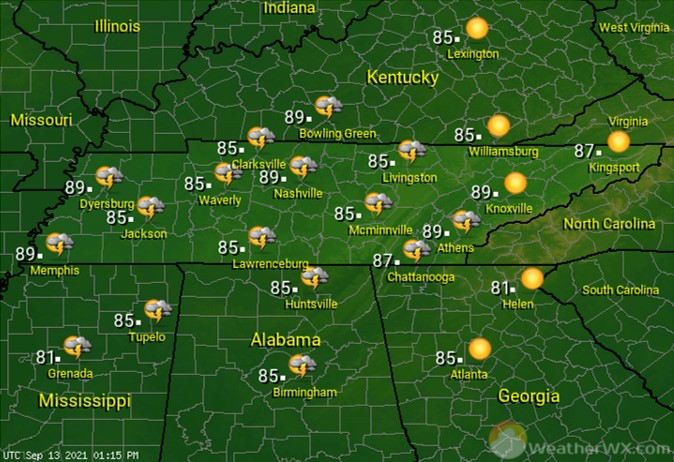 Visit Meteorologist Mark Baldwin on Twitter, Facebook and at meteorologistmark.com.