Independence Day Weekend Forecast For Tennessee
Weather Images created by WeatherWX.com
Published July 2, 2021
By Meteorologist Mark Baldwin –
A cold front pushing southward will allow skies to clear from north to south today, leaving us all with a partly to mostly sunny afternoon and evening. Lower humidity will make for a nice feel to the air, so get outside if you can! Afternoon high temperatures will reach the low to mid 80s statewide.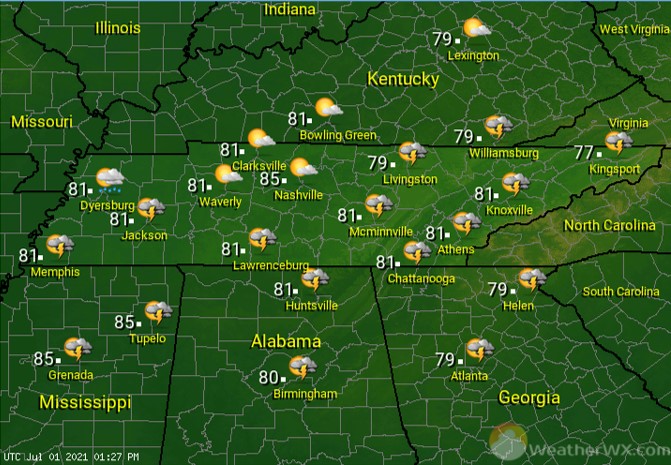 A pleasant July night is in store for us! Low humidity and mostly clear skies will allow temperatures to drop into the 50s for much of the state.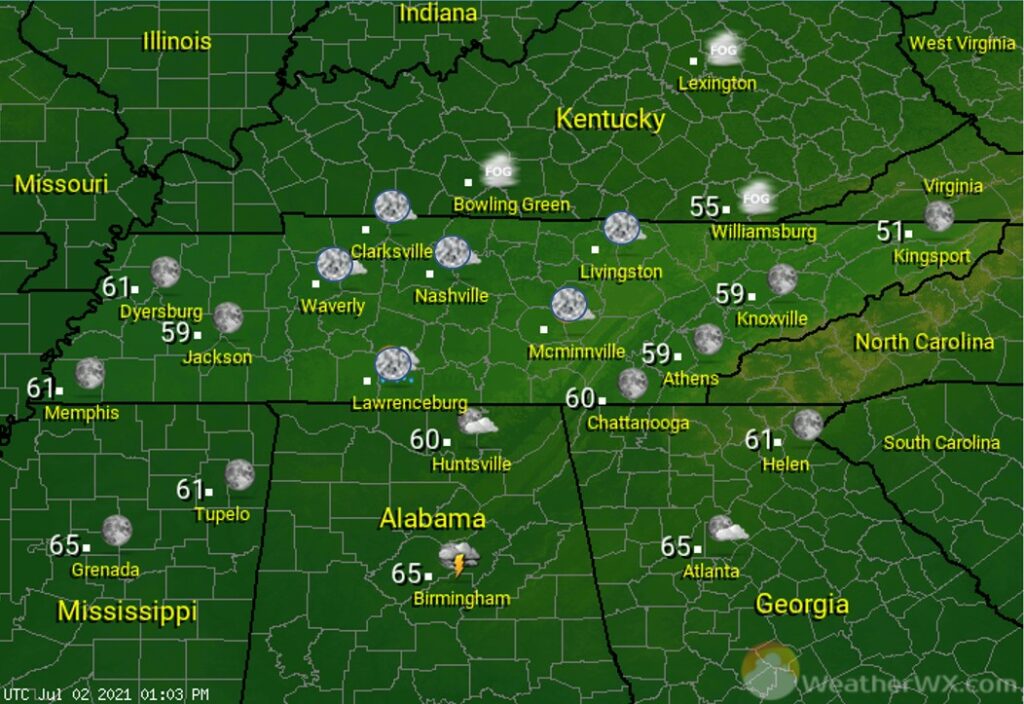 Saturday is looking absolutely fantastic! Look for lots of sunshine, low humidity, northerly breezes, and highs around 80 degrees. You just can't beat that for a July weekend in Tennessee!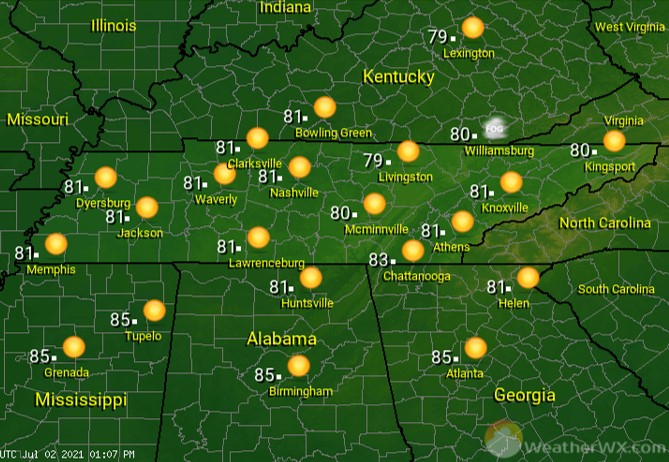 For Independence Day, look for the beautiful weather to continue! Afternoon highs will be a few degrees warmer, but low humidity values will make those warm temperatures feel more comfortable. You all have a great and safe Fourth of July!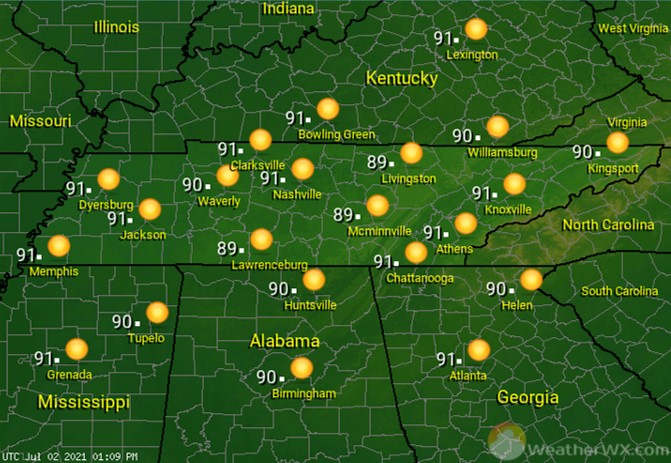 Visit Meteorologist Mark Baldwin on Twitter, Facebook and at meteorologistmark.com.