IRONMAN Triathlon Returns to Chattanooga With Two Events in 2021
Photo Credit: All Photos courtesy of Sean M. Haffey Getty Images for IRONMAN.
Published May 11, 2021
By Makenzie Jones [contributor to The Tennessee Conservative] –
IRONMAN 70.3 will return to Chattanooga and Walker County on Sunday, May 23, and 140.6 on September 26. The events were not held in 2020 due to COVID-19. The 70.3 event was sold out since fall 2020, and 140.6 is also sold out with waitlist-only registration.

The May competition is expected to bring in 7,000 to 10,000 people overall, including around 3,000 participants.
Chattanooga Tourism Co. and Chattanooga Sports have partnered with IRONMAN since 2014 to host events to contribute to the social and economic aspects of the community.
Hamilton County Mayor Jim Coppinger and Chattanooga Mayor Tim Kelly have both spoken in support and gratitude of IRONMAN's efforts to create a safe and healthy event for the athletes, visitors, and residents.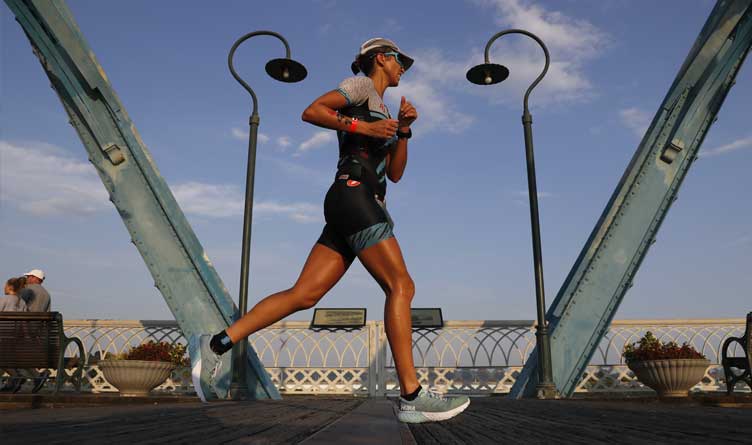 Brian Myrick, Race Director for the Chattanooga IRONMAN 70.3 says, "We know our athletes love to race, and as staff, we love to provide them the opportunities to do so. We are excited that that time has come and are ready to get back to doing what we all love. We know athletes have been training, some more than ever because of the pandemic, and look forward to seeing everyone back on the course in just a few weeks." The IRONMAN team has enjoyed being back together to work toward putting these events on again.
IRONMAN has developed a set of Safe Return to Racing Guidelines in accordance with standards for open air mass participation sporting events. They reflect both large-scale and local community objectives for public health in regards to COVID-19. Five main areas addressed are enhanced hygiene, screening and education, density reduction, touchpoint minimization, and athlete self-reliance.
Things before and after the event may be slightly different, but the race itself will remain largely the same. Athletes will not be required to be tested or vaccinated to compete, but they will wear face coverings in the Village, transition areas, before the start, and after the finish. Aid stations on the run will be spread farther apart and will be self-serve.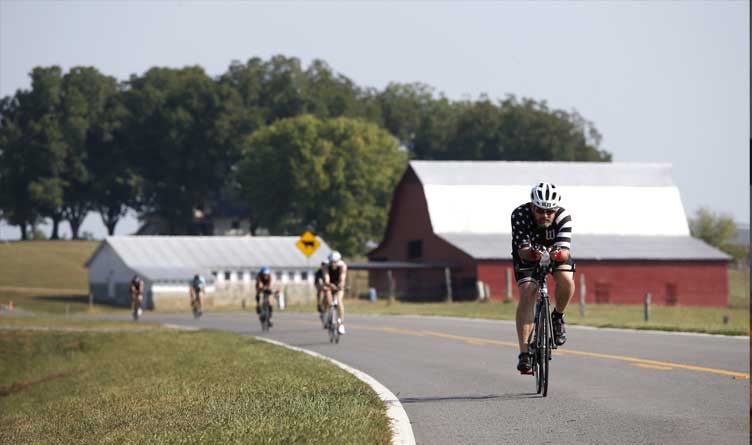 Myrick is grateful to have the support of the Chattanooga Sports Commission, City of Chattanooga, Hamilton County, and Walker County to put on the event and showcase the region. He points to the venue of downtown Chattanooga as a huge factor in the race's success from the "fast down river swim course, beautiful rolling bike course in north Georgia, and the scenic run along the river keep athletes coming back." He also compliments the community for embracing the event and making the athletes feel welcome every year.
The 70.3 course consists of a 1.2-mile swim, 56-mile bike, and 13.1-mile run. IRONMAN Village is located at Ross's Landing and hosts check-in, briefings, merchandise, and is free to the public both before and during race day.
Volunteers are welcome and can email imchattanooga@ironmanvolunteers.com or submit an application at www.ironman.com/volunteer. Spectators can also download the IRONMAN Tracking App to follow athletes or purchase a VIP experience. The spectator guide provides information on the course and viewing opportunities.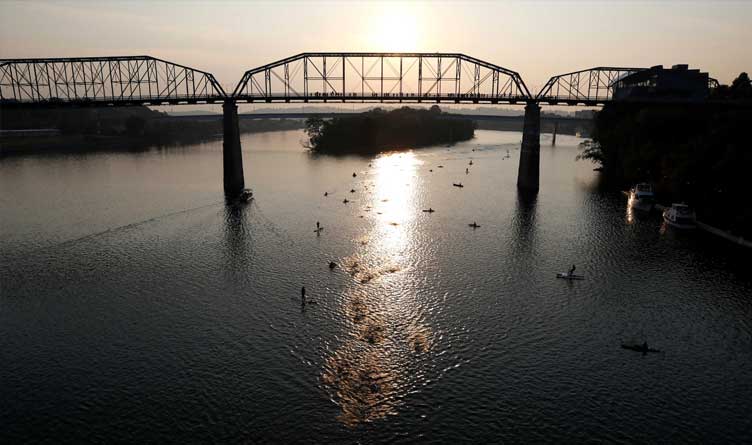 May's race will offer 150 qualifying slots to the 2021 Intermountain Healthcare IRONMAN 70.3 World Championship in St. George, Utah and an additional 50 Women for Tri qualifying spots for the world championship. There is also one PR Challenge Slot per series event awarded to the athlete with the most improved personal record.
The September 140.6 race is the 11th race in the IRONMAN US series and is the 2021 IRONMAN North American TriClub Championships. The race highlights the area's scenery, southern charm, and surrounding athletic community. The event schedule will be released six to eight weeks before race day. Participants are encouraged to enjoy the city as part of their post-race celebrations.

About the Author: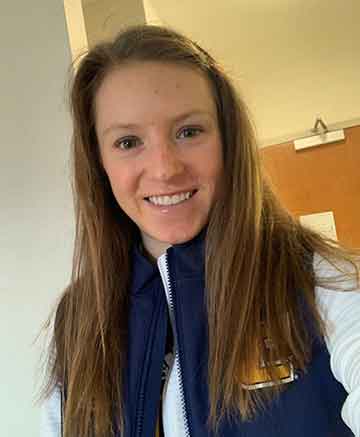 Makenzie Jones is a current MBA student at the University of Tennessee at Chattanooga and is a member of the cross country and track teams.
She earned undergraduate degrees in Communications and Sports & Outdoor Recreation. Outside of school, she enjoys scrapbooking, cooking, writing, water and snow skiing, and spending time with her family and pets in her hometown of Jefferson City, TN.