It's A Summer Scorcher In Spring!
Weather Images created by WeatherWX.com
Published May 25, 2021
By Meteorologist Mark Baldwin –
It's a scorcher across the state today! With highs near 90 and increasing humidity levels, it will feel more like a day in the middle of summer. With that heat and humidity, comes a slight chance for a mainly afternoon or evening shower or storm. Most of us stay dry.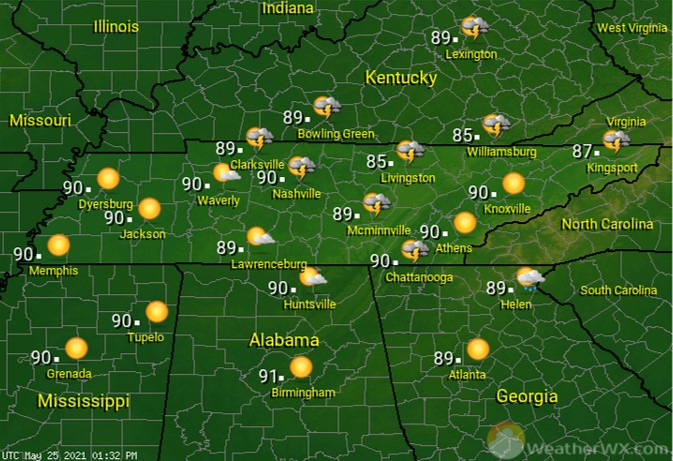 That nearly-Full Moon will be greeted by a few passing clouds in our night sky. Some of those clouds may drop a few showers or thundershowers in the western portions of our state. It's a mild and humid night, with lows in the mid to upper 60s across the area.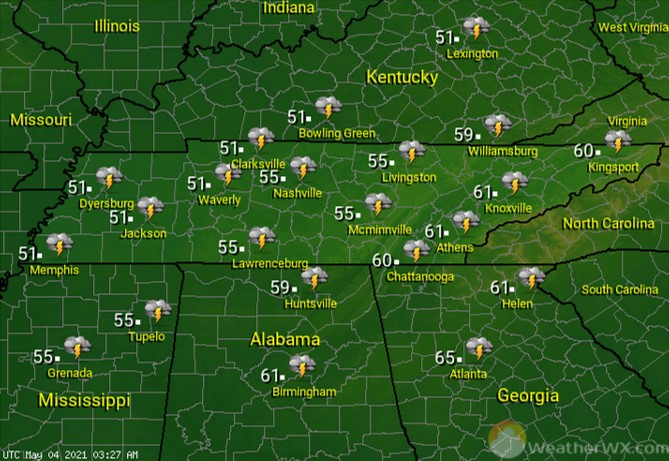 A few more scattered showers and thunderstorms will keep temperatures a few degrees cooler for many of us on Wednesday. Rain chances increase from west to east, with a 70% for West Tennessee, 50% for Middle, and only a 20% chance in East Tennessee. Those lower rain chances will lead to the hottest temperatures being found in East Tennessee.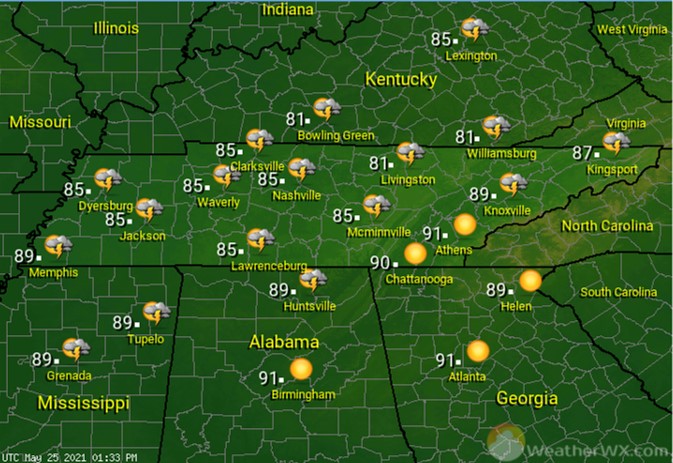 Visit Meteorologist Mark Baldwin on Twitter, Facebook and at meteorologistmark.com.