Judge Blocks Release Of Tennessee Man Who Took Part In Storming Of U.S. Capitol
Photo: Protestors Storm U.S. Capitol On January 6, 2021
Photo Credit: Luis Magana / AP
Published January 27, 2021
A judge has blocked the release of a Tennessee man who may be charged with sedition for bringing zip ties into the Capitol building during the riot earlier this month.
U.S. District Judge Beryl A. Howell suspended an order that was passed by a Tennessee judge in order to keep the suspect behind bars.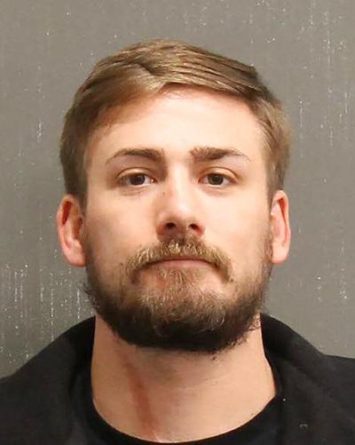 Eric Munchel, the 30-year-old man from Nashville who took part in the Capitol riot, was deemed to not be a flight risk or danger by Judge Jeffrey Frensley.
However, Howell was able to push back Frensley's order to put it under review. Federal prosecutors believe that Munchel's actions make him a danger to the community, therefore he should remain locked up until his trial.
When the FBI searched Munchel's home, they discovered the tactical gear that he was believed to have worn during the riot on January 6. They also found plastic handcuffs, various weapons, and hundreds of rounds of ammunition. There is a photograph from that day that appears to show Munchel in his tactical gear, carrying zip ties through the building.
He is being charged with violent entry and disorderly conduct and may face up to 20 years in prison if convicted. The photograph that seems to show Munchel could lead to another felony charge of sedition.
In a statement written by federal prosecutors, they said, "The evidence amassed so far subjects the defendant to felonies beyond that with which he has been charged so far, including obstructing Congress, interstate travel in furtherance of rioting activity, sedition, and other offenses. These offenses carry substantial penalties, which incentivizes flight and evading law enforcement – a thought that the defendant appears to have contemplated by virtue of avoiding his residence and workplace, terminating his Facebook account, and leaving his cell phone with an associate."

Court documents about the case say that Munchel went into the Senate chamber right after it had been evacuated. The court documents say that he "perceived himself to be a revolutionary, in the mold of those who overthrew the British government in the American Revolution."
The court filings also say that Munchel was "dressed for combat with combat boots, military fatigues, a tactical vest, gloves, and a gaiter that covered all of his face except for his eyes." He also had a stun gun with him and mounted a phone to his chest in order to record the events.
According to the prosecutors, Munchel arrived in Washington with his mother, Lisa Eisenhart, who also took part in the Capitol riot. She is also facing charges.
A few days after the events in the Capitol, the U.S. Attorney of the Middle District of Tennessee took to Twitter to say that Eisenhart was "taken into custody by FBI Agents in Nashville a short time ago on charges relating to the U.S. Capitol riots. Charges include conspiring with her son, Eric Munchel to violate federal statutes."
In addition to conspiring with Munchel, Eisenhart faces charges of entering a restricted building, violent entry, and disorderly conduct.