Lee Proposes Sales Tax Holiday for Groceries and Dining Out
Photo: Governor Bill Lee
Photo Credit: Gov. Bill Lee / Facebook
Published April 13, 2021
On Monday, Governor Lee rolled out a new proposal that could give Tennessee residents two weeks of a sales tax break on groceries and dining out. He also looks to lower the professional privilege tax and eliminate TCAT waiting lists.

The proposal was introduced to legislators as an update to the 2021-22 budget.
The governor is requesting $100 million to cover lost tax revenue for two weeks of tax-free meals at Tennessee restaurants and tax-free groceries at stores in the state.
There was no word yet on when those sales tax holidays might occur. The proposal must be approved in the final budget first, which should happen in the next few weeks.
Last year, a similar initiative was proposed by House finance leaders, with their $100 million sales tax holiday including one weekend of tax-free car shopping.
A number of legislators have questioned whether sales tax holidays have actually been proven to be effective at saving money for individuals. The previous House proposal was cast aside during final budget negotiations with the Senate, with the legislature getting rid of a state tax on investment interest instead.
Earlier this year, House Democratic Caucus Chairman Vincent Dixie and Senate Minority Leader Jeff Yarbro proposed a tax holiday on foods that would last from May to October. Eventually, the House decided that the cost of such a plan would be too high.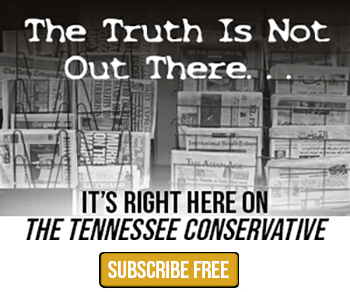 The latest proposals from Governor Lee – including the sales tax holiday on foods – are based on unallocated monies from the previous year and federal coronavirus response funds. Over $300 million will be left over from various state departments that did not use their entire budget for the fiscal year that ends in June. $100 million of federal funding will also be coming.
A presentation of the proposal will be made to the Senate finance committee.
In addition to the sales tax holiday, Governor Lee will also be proposing that physicians, lawyers, and investment advisers only have to pay a $300 annual state fee, dropping that from the current $400 fee.
This is a part of an ongoing plan by state Republicans to get rid of the professional privilege tax in Tennessee. Previous changes to the tax have already been made. Cutting the cost of the annual fee will bring a loss of close to $17 million in revenue.
Governor Lee also wants to see changes for students waiting to be enrolled in Tennessee College of Applied Technology programs.
He is asking for almost $80 million to be allocated to helping rid TCAT of waiting lists. The funds would allow programs to expand to provide all students with access to them.