Legislators Seek Answers Regarding Billions of Dollars In No-Bid Contracts
Photo Credit: CC
Published August 12, 2021
The Tennessee Conservative [By Jason Vaughn] –
Lawmakers are questioning billions of dollars of deals that the state made after Governor Lee's executive order in response to the COVID-19 pandemic gave departments permission to enter into contracts without taking bids.

Senator Todd Gardenhire has been at the forefront of the probe as the chairman of the Fiscal Review Committee.
Gardenhire has been asking department heads to come before the committee with an explanation of why they feel that no-bid contracts are necessary and calling out their failure to comply with Senate rules regarding the submission of financial information to Fiscal Review members.
According to Gardenhire, the no-bid spending has occurred across a number of state departments on everything from janitorial services to masks to reading programs.
He estimates that the Department of Education spent at least $1 billion on over 760 contracts between March 2020 and May 2021. 
***Click HERE to support Conservative Journalism in Tennessee. We can't cover topics like this without your support!***
More than $9 million was spent with TNTP, a New York based company, for a literacy program. Coincidentally, the husband of Education Commissioner Penny Schwinn is an employee of the company. While Schwinn did disclose that information and request approval with the promise of distancing herself from any affiliation with the deal, many lawmakers still believe it was a conflict of interest.
The Unified Command Group is another agency with excessive spending, shelling out a total of $742 million on items ranging from a $25 million contract with Jones Lang LaSalle for janitorial services to $25.8 million for disbursement of CARES Act funding by Horne LLP.
State law requires that proposed contracts be submitted for review at least 40 days before they are finalized; Senate law mandates 60 days. Gardenhire says that did not happen in many cases.
One such incident occurred when Gardenhire sought a negative recommendation of a contract between the Department of Education and NCS Pearson Inc. in June 2020. The Department already had two contracts with Pearson for the administration of the TNReady test at a cost of over $143 million. Department members say they were rushed to seek contract approval so they could get literacy screenings to school districts by the end of July, but they failed to submit a cost breakdown to the Fiscal Review board until the night before.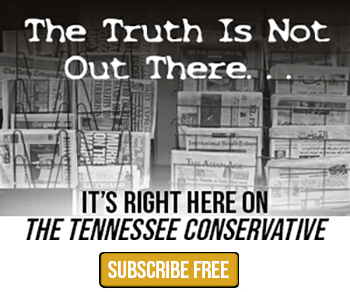 Other questionable no-bid contracts include the following:
$13.5 million with a company from Hickman County for personal protective equipment at a cost of $2.55 per mask, well above the 54 cents per mask charged by similar vendors – Metro Nashville Councilman Robert Swope is the managing partner of the company.
$165,000 on hospital gowns purchased from Sexton Furniture Manufacturing Company, with the gowns costing almost twice as much as other vendors charge – The company is owned by GOP Rep. Jerry Sexton. This contract was later canceled.
$26 million on gloves from Nomi Health, which turned out to be for cattle breeding, not medical use. The contract was canceled by the state after an initial $6 million was spent.
Gardenhire says that vendors took advantage of the state's need for items during the COVID-19 pandemic and sought personal gain from the changes to the "normal safeguards." His desire is to see that the state puts policies into place to prevent similar happenings in another state of emergency.
"What I'm trying to accomplish is in the future what does the Legislature need to do to make sure that even under a pandemic-type emergency we have guardrails in place to protect the millions that we have and that things are done right," Gardenhire said.
He is hoping to see changes in the Emergency Powers Act, which granted permission for Lee Administration officials to go into no-bid contracts without the normal procedures.
Contracts awarded during this emergency act are being audited by the State Comptroller's Office and findings will be released to the public sometime between the fall and March 2022, according to spokesman John Dunn.

About the Author: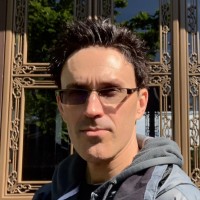 Jason Vaughn, Media Coordinator for The Tennessee Conservative
Jason previously worked for a legacy publishing company based in Crossville, TN in a variety of roles through his career.  Most recently, he served as Deputy Directory for their flagship publication. Prior, he was a freelance journalist writing articles that appeared in the Herald Citizen, the Crossville Chronicle and The Oracle among others.  He graduated from Tennessee Technological University with a Bachelor's in English-Journalism, with minors in Broadcast Journalism and History.  Contact Jason at news@TennesseeConservativeNews.com