McMinn County GOP Event Features Congressman Chuck Fleischmann
Image Credit: McMinn County Republican Party 
The Tennessee Conservative [By Jason Vaughn] –
On Thursday, September 16th, 2021, the McMinn County Republican Party will host a membership drive meeting with guest speaker Congressman Chuck Fleischmann. 

McMinn County GOP states, "We look forward to growing a strong conservative party with you all!"
Interesting parties can let them know they will be attending this FREE event by visiting their Facebook event page. 
Event Details:
McMinn County GOP General Meeting with guest speaker Congressman Chuck Fleischmann
Date: September 16, 2021
Time: 6PM CDT
Address:
McMinn County Courthouse
6 E Madison Ave
Athens, TN  37303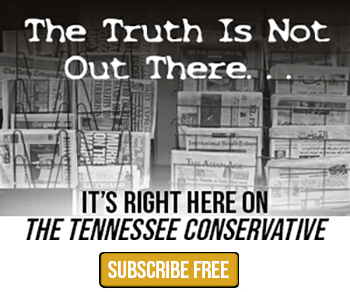 ***Click HERE to support Conservative Journalism in Tennessee. We can't bring you event notifications like this without your support!***
About the speaker:  
Congressman Chuck Fleischmann is a conservative Republican who represents the 3rd District of Tennessee.
The District is comprised of 11 counties: Anderson, Bradley, Campbell, Hamilton, McMinn, Monroe, Morgan, Polk, Roane, Scott and Union.
Chuck earned his undergraduate degree in political science from the University of Illinois. He received both Phi Beta Kappa and Magna Cum Laude honors. He then went to the University of Tennessee law school where he received his Doctor of Jurisprudence.
For 24 years Chuck and his wife ran a small business together in Chattanooga after they both graduated from law school at the University of Tennessee.
Chuck has served on the board of the National Craniofacial Association and on the board of the Cherokee Area Council of Boy Scouts of America. He has also served as the president of the Chattanooga Bar Association and chairman of the Chattanooga Lawyers Pro Bono Committee.
Since taking office, Chuck has a 100% pro-life voting record and continues to support legislation that protects the Second Amendment rights of East Tennesseans.
Chuck serves on the Appropriations Committee which is vitally important to the residents of the 3rd District.  Within the Committee he serves on three crucial subcommittees: 
Chuck's role on the Energy and Water Development, and Related Agencies subcommittee allows him to fight for funding for the Chickamauga Lock, a key East Tennessee infrastructure project. In addition, this subcommittee assignment is of paramount importance to the northern region of the Third District which is home to Oak Ridge National Lab, Y-12 National Security Complex, and a large environmental cleanup mission, all of which rely on funds appropriated by this subcommittee.
In the 117th Congress, Chuck was named Ranking Member on the Homeland Security Subcommittee. As the Ranking Member, or top Republican, Chuck leads the charge to provide funding for the government agencies that secure our homeland including the United States Coast Guard, Customs and Border Patrol (CBP), the Federal Emergency Management Agency (FEMA), and the Transportation Security Administration (TSA).
Chuck and his wife, Brenda, live in Ooltewah, Tennessee and have three boys: Chuckie, Jamie and Jeffrey.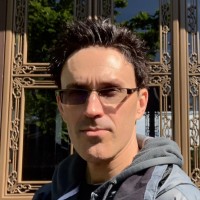 About the Author: Jason Vaughn, Media Coordinator for The Tennessee Conservative  ~ Jason previously worked for a legacy publishing company based in Crossville, TN in a variety of roles through his career.  Most recently, he served as Deputy Directory for their flagship publication. Prior, he was a freelance journalist writing articles that appeared in the Herald Citizen, the Crossville Chronicle and The Oracle among others.  He graduated from Tennessee Technological University with a Bachelor's in English-Journalism, with minors in Broadcast Journalism and History.  Contact Jason at news@TennesseeConservativeNews.com