Metro Nashville Schools Implement Mask Mandate After Push By Education Association
Photo Credit: Photo by Allison Shelley for EDUimages / CC
Published August 6, 2021
The Tennessee Conservative [By Jason Vaughn] –
After a last-minute push by a local education group, Metro Nashville Schools have implemented a mask mandate for the upcoming school year. The decision was made on Thursday, August 5, with a school board vote of 8-1.
The mask requirements will be consistent with the universal policy that Mayor John Cooper implemented for all Metro government buildings. 

Vice-Chair Rachael Anne Elrod made the motion, saying, "I move that MNPS adopt a universal mask policy, and that all persons indoors and on MNPS buses be required to wear a cloth face covering or mask, effective Friday, August 6, 2021."
Elrod added, "the board will reassess this mask requirement, under our given authority and with guidance from the Health Department, when all Metro Government-issued mask requirements end."
Last month, the school board had made the decision to make masks optional. However, the Metro Nashville Education Association made recent pushes in favor of a mandate. 
*** Click Here to Support Conservative Journalism in Tennessee. We can't cover topics like this without your support!***
The MNEA vice-president, Paula Pendergrass, had pointed to children's safety as a reason for a mask policy.
"Currently vaccine rates have remained low," Pendergrass said. "Especially in Tennessee. And people 12 and under still do not have access to the vaccine. Therefore, educators like myself are concerned about masks not being a priority."
A recent survey showed that around 66% of Metro teachers and staff members were in favor of implementing a mask mandate. However, parents and other educators have argued it should remain optional.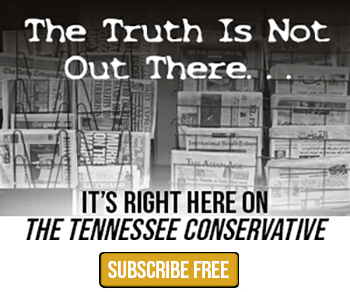 Amy Pate, a Nashville parent, told WKRN that she wants masks to be an individual choice.
Pate said, "It's easy to say that masks are easy. But I think when you're speaking of hearing impaired, or emerging readers, differently-abled learners, students with sensory issues—it's really hard for them to tolerate and learn in a mask."
Speaker of the Tennessee House, Cameron Sexton, said on Monday that he would ask Governor Bill Lee for a special session if school districts did require masks be worn. 
"We want parents making the decision on whether to wear masks in schools. So, I sure hope school systems do not require a mask mandate for these students and if they do, I'm going to ask the governor for a special session," Sexton said.
The initial recommendation regarding mask mandates was made by Dr. Adrienne Battle, the Director of Metro Nashville Public Schools. Battle issued the statement the same day Mayor Cooper implemented the mask policy in government buildings.
"It's an easy way to score cheap political points by the mayor and by the council members," Pate said. "It seems like our kids are caught in a battle between the Governor and the Mayor and I think that's wrong."
Members of the Education Association have argued that wearing masks is the way to protect students and educators.
Beverly Whalen-Schmeller, a member of MNEA and a psychologist, said, "If there's no mask mandate, I'm afraid that children under the age of 12 who cannot be vaccinated are going to get very sick and some will die."
The mask mandate in Metro Nashville Schools will go into effect on Friday, August 6. 

About the Author: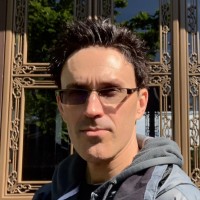 Jason Vaughn, Media Coordinator for The Tennessee Conservative
Jason previously worked for a legacy publishing company based in Crossville, TN in a variety of roles through his career.  Most recently, he served as Deputy Directory for their flagship publication. Prior, he was a freelance journalist writing articles that appeared in the Herald Citizen, the Crossville Chronicle and The Oracle among others.  He graduated from Tennessee Technological University with a Bachelor's in English-Journalism, with minors in Broadcast Journalism and History.  Contact Jason at news@TennesseeConservativeNews.com