Mixed Weather On Tap For TN!
Weather Images created by WeatherWX.com
Published August 4, 2021
By Meteorologist Mark Baldwin –
The weather varies a bit from west to east for our Wednesday. West Tennessee will see the most sunshine, while Middle Tennessee will see a few passing clouds in the afternoon sky. Those clouds may gather enough to produce a shower or thunderstorms this afternoon and evening across the Cumberland Plateau and East Tennessee. That rain chance is about 30%. More sunshine will warm West and Middle Tennessee into the mid 80s, while a few more clouds will keep afternoon temps in the lower 80s in the east.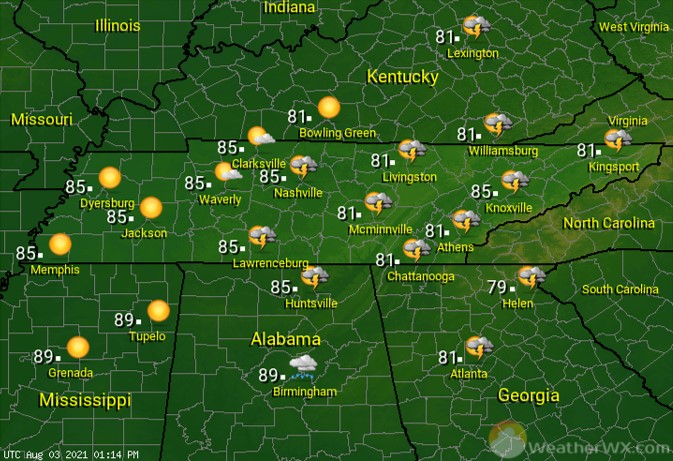 After a few evening storms die down in the east, look for clear to partly cloudy skies across the state. Clear skies and calm winds could lead to patchy dense fog for Middle and East Tennessee. Look for comfortable overnight lows in the lower 60s for most.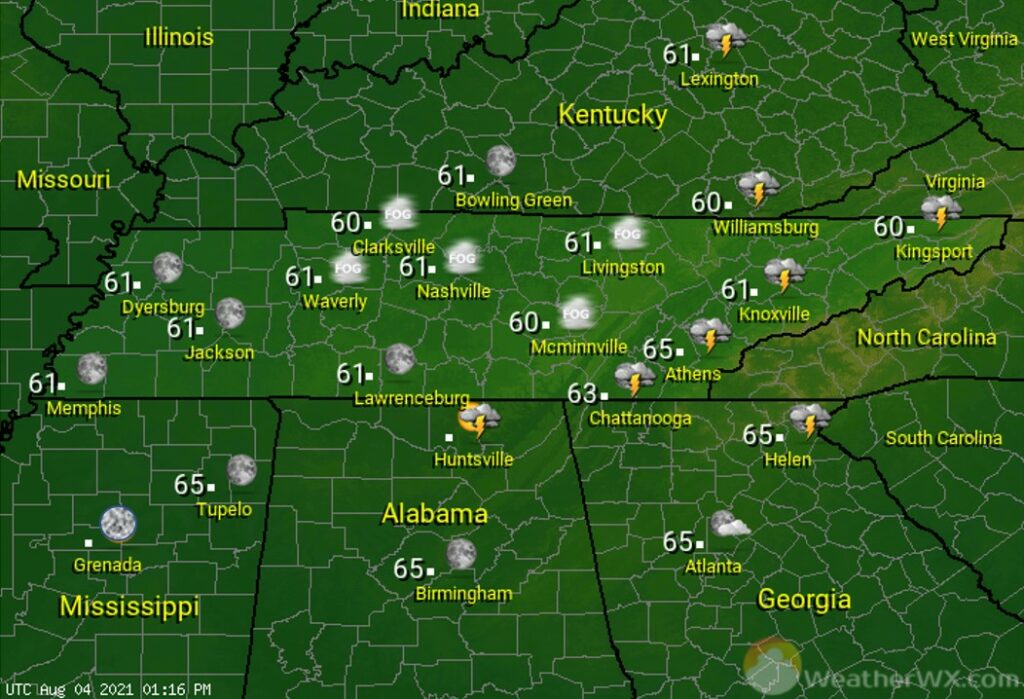 Thursday is almost a repeat of Wednesday, though coverage of showers and thunderstorms on the plateau and across East Tennessee should be a bit less than on Wednesday. Afternoon highs will be noticeably warmer, climbing to near 90 for West Tennessee and the low to mid 80s elsewhere.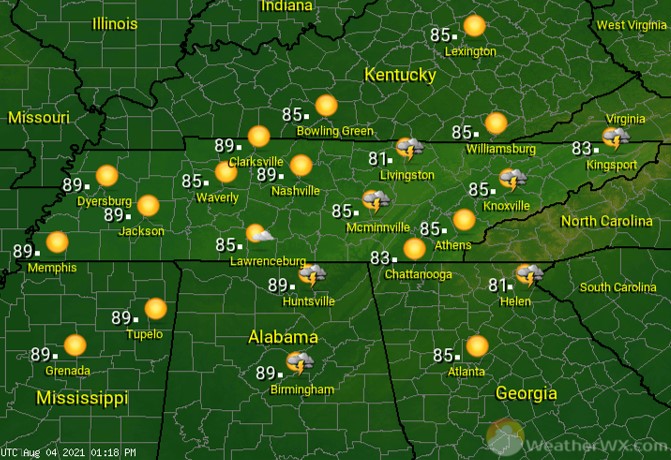 Visit Meteorologist Mark Baldwin on Twitter, Facebook and at meteorologistmark.com.